At first, the answer is yes!
But to every convenience, there is always a rub. As Hamlet says, "To be or not be, that is the question"
Before we dive into the questionable legality of using Canva for your business logo design, let's first understand what it represents. The logo is a language that speaks on behalf of your business. You are the one to define its origin. People obsessed with lost civilizations, such as Aztecs, Mayans, Sumerians, or Mesopotamians, the first form of language they used to communicate was a symbol. We classify this term as a logo in the business world or modern cultures.
But how would you define a logo?
Is it really that complicated?
Not at all.
It's a symbol or design that helps in giving a visual representation of a business or firm and its products, services, brands, and more. In its simplest definition, a logo defines your business.
Now that we have understood the rudimentary concept and importance of having a logo for your business. Let's move to the 'how' part of it. How do you design a logo?
The internet is flooded with design software tools and free online logo makers. Still, regarding functionality and usability, Canva tops the list. It has premade templates for logo creation. However, like you, many businesses are caught in the legal implications of using Canva logos.
This blog post will help clarify the legality of using Canva logos for official or business purposes.
What is Canva?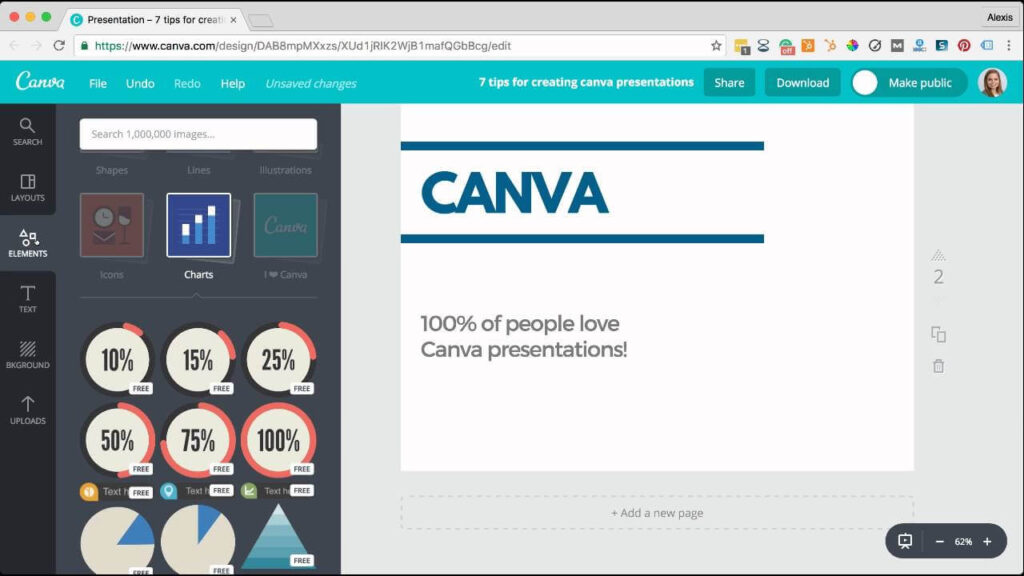 Canva is an online design tool that lets you create visuals from available templates without requiring graphic design skills. It has a vast array of bundled templates, graphics, images, and videos that can help you create a broad range of marketing, official and academic materials, such as social media posts, small videos, presentations, slides, posters, charts, graphs, and logos.
It has 3 pricing plans: Canva Free, Canva Pro, and Canva for Teams.
Understanding Canva's Terms of Use and Licenses
Before using Canva logos, it is important to get yourself familiarized with Canva's Terms of use and licenses. It has specific guidelines that you must follow to ensure policy compliance. You need to review these terms carefully to gain a comprehensive understanding of the rights and restrictions associated with using Canva logos. It covers intellectual property, content ownership, and acceptable use.
Even though Canva provides a wide range of logo templates, it's crucial to focus on the specific licensing terms associated with your chosen business logo design.
However, Canva's terms of use outline the general rules and obligations applies to all users, irrespective of the pricing plans. The logo templates can be customized and used by anyone, which implies that you don't have any copyrights to the logo. In other words, your rights to the logo are non-exclusive, and you can't register it as a trademark or patent your business logo design.
Permitted Uses and Restrictions
Canva licenses construct the legalized uses and limitations for logo templates. While some logos may be available for free use, others might require a paid subscription or additional licensing.
Understanding the specific terms associated with the logo template you choose is crucial. Pay attention to limitations on commercial use, modifications, and exclusive rights, as these factors can impact the legality of using Canva for your business logo design.
In not so many words, the crux of the above paragraph is that when it comes to branding, always hire a professional designer. Canva logos can be incorporated into your website, social media profiles, marketing materials, and other business-related materials.
However, restrictions may apply, such as limitations on reselling or redistributing the logos as standalone assets. It is essential to carefully read and adhere to these restrictions to avoid legal issues.
Free versus Paid Canva Templates
As mentioned previously about the pricing plans, Canva offers free and paid templates, each with its licensing terms. Free templates can be cost-effective, but they may have certain restrictions. These restrictions may include limitations on commercial use or requiring attribution to Canva. Reviewing the license agreement associated with each free template to ensure compliance with the stated terms is important.
Why You Can't Trademark a Template-Based Canva Logo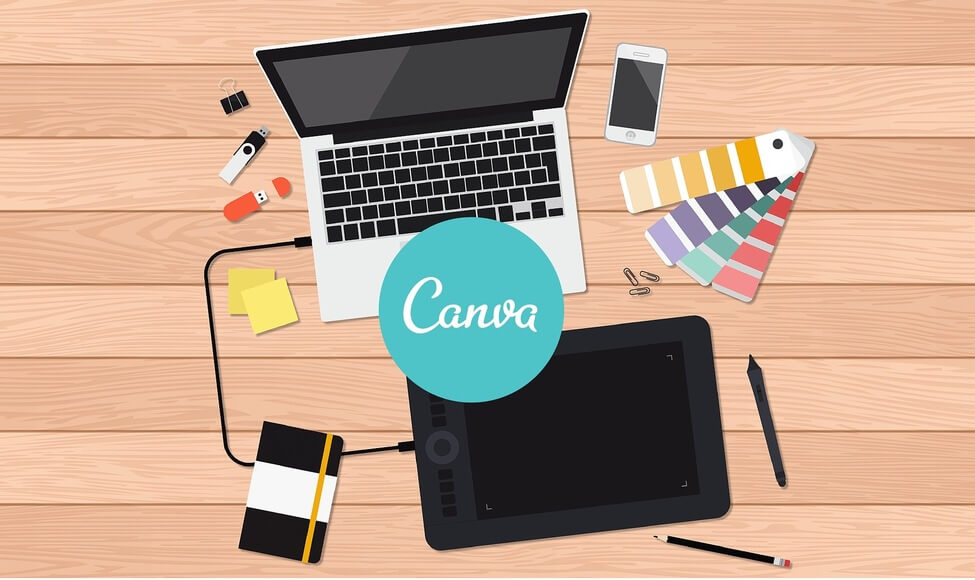 As Canva is easy to use, it's a popular choice for individuals to give their business identity. Just because someone has a great business idea doesn't mean they're an artist. They may need help to come up with graphic design ideas on their own. Canva is a cost-beneficial place to start because it offers a jumping-off point for someone who doesn't know graphic design but still wants to consider their options.
Regrettably, you can't brand a Canva logo using templates made by others because the designed templates are a property of Canva and are available to anyone. Any logo you create would not be exclusive to comply with the trademark requirements.
Why?
The Patent and Trademark Office requires a distinctive logo to be registered or patented, meaning the design should not be mistaken for another brand in the same or any other industry. It will only pass the requirement if it's too close. Before applying, All interested in registering a trademark must look for possible divergences using the Trademark Electronic Search System.
Seeking Legal Advice
Regarding intellectual property and copyright law, things might get complicated, making it prudent to seek legal advice when in doubt. While this blog post provides general information, it is not an alternative for personalized legal advice.
A legal consultant, specializing in copyright infringement can help you navigate logo usage's legal intricacies. They can offer guidance and ensure compliance with applicable laws and licenses, providing peace of mind and protecting your business's interests and intellectual property rights.
Conclusion
So what does the blog reveal?
Simple. Using Canva logos for your business can be a convenient and cost-effective solution rather than engaging a costly designer or an agency. However, it is paramount to comprehend and adhere to Canva's terms of use and licenses to ensure the legality of logo usage.
By reviewing the licensing terms, understanding permitted uses and restrictions, and considering the benefits of free versus paid templates, you can make informed decisions for your business. When in doubt, seek legal advice to safeguard your business's interests and intellectual property rights.
Knowledge and compliance are key to confidently and legally using Canva logos for your business's visual identity.
And if you are looking to transform your product or services into a brand with a vast outreach, get in touch with Dallas SEO Pros, one of the leading business logo design fraternities.