The easiest way to explain content auditing is that it's like running a SWOT analysis for your website. It is a systematic way to gauge if your website's information is optimized to rank on Google and meet the needs of your target audience. A content audit website creates catalogs and analyzes the indexable information on the website being audited. It uses it as a metric to judge the effectiveness of the site's SEO marketing strategies.
Content audits may seem like a tedious task. However, effective analysis and straightforward planning can ease the burden. If you want to elevate your website's reach, this blog is here to help! Here, you will learn ways to boost your site's success using content audits.
Why is a Content Audit Necessary for Your Website?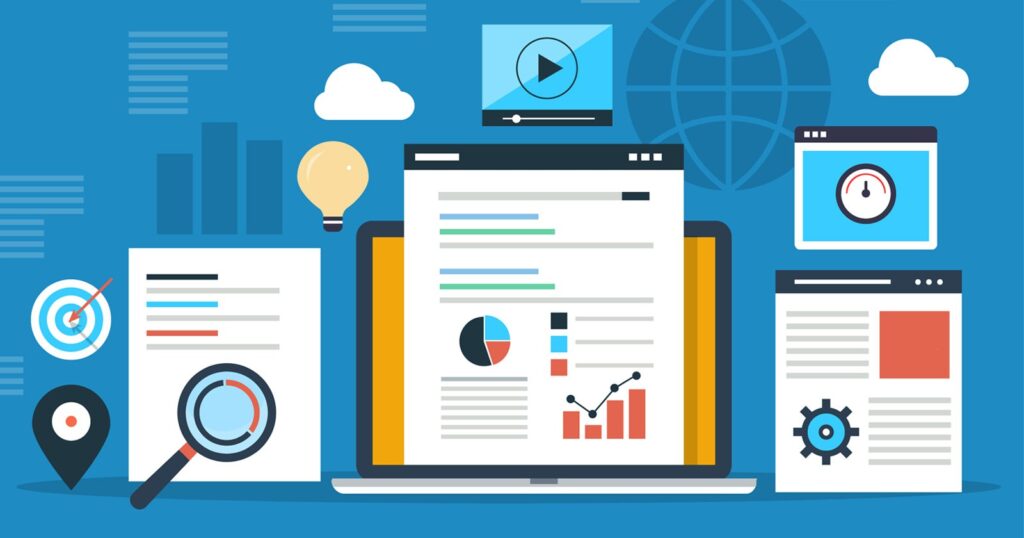 Content Audits are necessary to build a brand reputation. It's an objective assessment that gives you an overall picture of how well your website meets the needs of your target audience. It highlights the strengths or weaknesses of your website. To generate traffic, you can revise the content of your URLs, meta descriptions, landing pages, blog posts, ebooks, and infographics.
Content audits serve the following two purposes.
1. Search Engine Optimization
A website audit will help you recognize SEO opportunities and gaps that can be filled with better information. It gives you an organic reach by making your site inclusive and more accessible to your audiences. There are ways to increase your content performance using different technical metrics. These include improving your internal linking and title tags, updating word count, removing irrelevant information from the website, etc.
2. Better Performance
Besides technical SEO, content performance can also be evaluated using metrics like the number of micro conversions by social media, newsletter sign-ups, and page visits. It can give you an insight into which anchors need to be fixed in favor of your website and which contribute as high-performance mediums.
A clear understanding of these metrics will help you design a competitive landscape for your website. It will also help you scan its content to judge whether it fits your digital marketing strategy well. These audits will help you gain valuable insight and disposal of useless information.
Steps to Perform a Successful Website Content Audit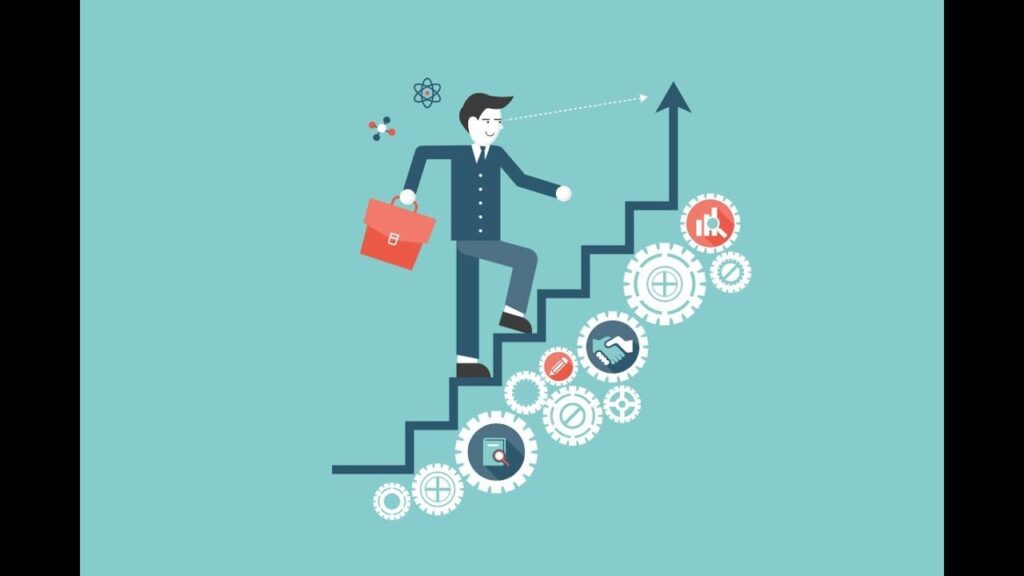 Auditing can be made easy by a systematic approach. We have devised a step-wise guide in the form of an inventory while keeping the two purposes from above in mind. It requires time and focus, which is worth it considering the valuable insights it provides about your website. It helps you critically evaluate your brand image to strengthen its value and strategy.
1. Set Clear Goals
Auditing is a good industrial practice that makes your content look good, whether you want to rank it on Google or increase traffic. Set a target for your website audit after recognizing its purpose. Then devise a strategy accordingly.
2. Prepare an Inventory of Your Assets
Once you have a defined goal for the content audit, start auditing the content you want to review on your website. Plan baseline content performance data to determine what page to keep and what not to. What needs to be revised? The best way to do it is by inventorying your website's content.
Pull together a backlog of blog posts, landing pages, infographics, news articles, and FAQs to keep track of your progress. Create a spreadsheet where you can input the URLs of the webpages you are working on along with the content type, word count, CTA links, and last modified date in this sheet to form a complete sitemap.
3. Assess and Analyze Your Content Issues
Once all the data is collected, organize and review it for further analysis. Go through the links to analyze whether they're missing meta details or lacking direction or relevance to the target audience. Take critical note of the content and use the following metrics to judge the usefulness of your content:
Plug your page into the Google search console to determine if your page is attracting organic traffic then you can omit it from the sheet. If not, do the needful.
Is there any content that is underperforming or not getting the desired results? Highlight the range that has performed well and has gained good numbers.
Outdated content needs to be updated. Revise old statistics and surveys and add new information. Omit information that is obsolete or not applicable to the target audience.
Look for duplicated content on your website. There shouldn't be a topic you have talked about repetitively in your blog posts. Duplicate content should be replaced with something new and unique.
Search for target keywords. Does the content use the keyword well? Is it used in suitable places, or is there any missing content in them?
Word counts should be enough for the content to rank on the search engine. You can analyze competitors' word count for the same content.
Fill up any missing image data like Image titles, descriptions, and alt image texts.
4. Take Action
You can use audit tools like Google Analytics to measure the technical performance of your website. Once you get the results, you can clearly understand what needs to be done. For example, if your website attracts much traffic but shows a low session duration and a high bounce rate, the content needs to be more helpful to retain people and give them value. It is also caused by a need for more content related to the searched keyword.
A high bounce rate can also be related to page loading time, a weak CTA, or irrelevant linking. Your conversion rate also depends on your audience's buying behavior. Sometimes an awareness post may not lead to enough conversions. Meanwhile, a consideration post might generate more than expected conversions. In order to take action, you must identify your pain points.
5. Revise Your Marketing Strategy
Once you have found your weak points, you can use technical and manual tactics to rewrite, expand, rank, and elevate your content quality. In some cases, low-ranking websites can result from needing more backlinks. You can understand this by plugging your link in a keywords explorer and identifying your competition from the domain column. You can also obtain a content gap report to see which of your competitor's keywords are missing in your blogs. Optimizing your internal linking and embedding videos is another way to power up your content.
After successfully executing your action plan:
Make a checklist and mark all the corrective actions
Discuss the audit results with your team members
Make SOPs for your website content
Set and inform your team of your website goals, like enhancing engagement, increasing conversion rates, or generating more traffic.
Elevate Your Success With a Content Audit Website!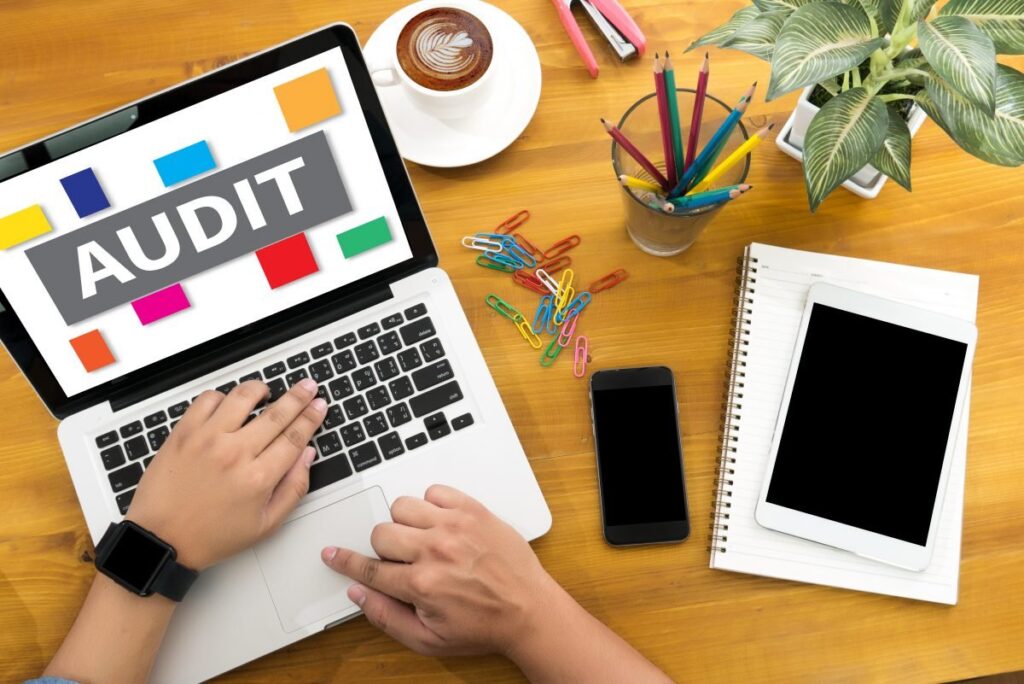 The basic purpose of a website audit is quality assurance. A good website ensures it solves the user's problems, answers their questions, and facilitates them in every way. Therefore a key part of a content audit website is to guarantee that your website matches user expectations. It also highlights content gaps and valuable keywords providing organic reach to your competitors.
Are you looking for a company to comprehensively audit your website? Are you looking to elevate your website value and reach? Our team of experienced professionals focuses on content optimization, increasing future revenues and brand value through effective web content auditing. To start, simply request a quote, and a representative from our awesome team will shortly get back to you.
Let's audit some website content together!