It wouldn't be unfair to say that we currently witness a modern-day renaissance in all walks of life. In this era, digital marketing has become the foremost tool for viable economic activity. Businesses are increasingly moving towards a path where they can ensure a prominent digital presence.
The goal remains prominence and value creation. Companies want to make an impact that can lead them to convert their leads into sales swiftly and with minimum effort and expenditure.
Leading enterprises are investing billions in developing new marketing tactics. Each of them aims to create a market footprint that guarantees ultimate success. Unique strategies play a pivotal role in helping businesses take the lead and dominate their respective niche.
Modern-day digital marketing tactics are essential to help a business grow. Businesses deploy tried and tested digital marketing methods to boost their visibility. It's a reality that more than a thousand marketing strategies are in place today. Each of them comes with its distinguished benefits. But one thing that has changed the world of marketing for good is Search Engine Optimization.
Today, thriving without a solid online presence has become nearly impossible. The only enterprises that have managed to crack the code are ruling the digital landscape. When we speak of an online presence, a few things can't be overlooked.
Backlinks are one of the most important elements when establishing a concrete online footprint. They are pivotal in improving your online visibility, driving more web traffic, and positioning your website at the top of search engine results. They are the front runners that allow search engines to recognize your site as a trustworthy source.
They come in handy when you need to establish the authority of your site in the eyes of search engines like Google. A strong backlink strategy can be crucial for a business that aims to leave a long-lasting impression in the eyes of leading search engines.
Importance of Link Building in Reference to SEO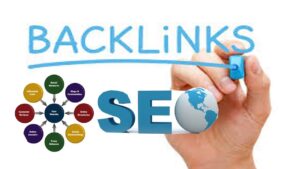 SEO is incomplete without the process of link building. It is the practice of obtaining hyperlinks to a website to increase visibility in organic search results. Search engines rely on links to crawl through webpages and the connections between different websites. Link building also helps in gaining immense value in the form of referral traffic and authority signals.
Today, SEO is all about evolving algorithms. These algorithms rely on complex mechanisms that help businesses climb rankings. Amid everything that happens in the SEO world, links remain a central element. While researching, most people must have come across content like SEO Link Building Guide or How to Find Keywords for Link Building. Investing in new link-building techniques allows the business to develop improved SEO strategies. With an effective SEO team, a company can create a hyperloop of links to boost its visibility.
It's safe to say that without links, ranking for competitive keywords is impossible. Link building allows SEO experts to create tailored content based on demographical needs. Experts believe that websites on Google's first ranking page have an average of 4x more backlinks than others.
Understanding Link Building
Link building is one of the essential components of SEO. It is known as a signal of authority. When part of an off-page SEO strategy, backlinks can help you earn higher rankings. It can increase the credibility and visibility of a website, eventually leading to higher traffic.
Link building can play an essential role in developing your persona as an authority. This will have a direct impact on your sales and ROI. It's important to understand that consumers are more likely to buy from a credible source. Strong backlink support will portray your website as a haven for incoming traffic from around the world.
Today, prominent search engines like Google update their algorithms regularly. Having strong backlink support can help a business stay relevant for longer. One can think of backlinks as a vote of confidence. They help a search engine find new pages and help them filter relevant ones. Investing in link-building can help a business achieve improved visibility and increased sales.
Link building can also be a great way to build relationships with other relevant websites. By linking content of 3rd party websites, you can collaborate with other businesses. It can help both parties attract visibility and boost their credibility.
It can also provide you with a path to market your business. Getting links from credible sources can help increase a brand's value. Support from valued sources can help create a unique persona for your brand.
What is Visibility?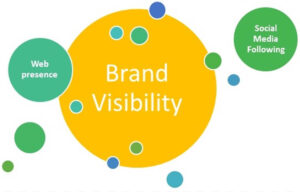 Link building is far more important than most people would like to believe. Links are one of the critical factors in improving your online appearance. It's a simple affair; the more people see, the more they interact. Building links can help you move your business into different demographics. They can enable an enterprise to take a universal approach.
Types of Link Building
The art of developing an effective SEO strategy lies in using internal and external links. Combining internal and external links will make your link-building efforts more organic and natural. Today, there are countless ways to build backlinks to support your SEO campaigns.
Some of the popular methods include
Guest posting
Blogging
Content marketing
Resource pages
Fixing broken links
These techniques can play a key role in helping you develop effective backlinks. However, in the end, it all comes down to market competitiveness and quality content. Businesses might have different demands when it comes to SEO. Each of them can incorporate relevant data and tactics to receive optimal results.
Key Benefits of Link Building
Many benefits have been associated with link-building in recent times. Link building is a method that allows you to boost your organic ranking. The advantages of link-building go beyond common understanding. Backlinks open new possibilities for businesses, enabling them to achieve long-term online relevance.
Let's take a deep into the factors that make link-building so important.
Rankings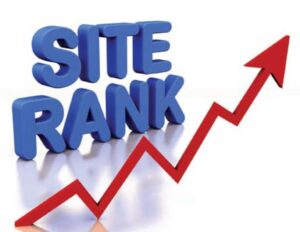 A considerable part of modern SEO relies on rankings. An increasing number of High-DA backlinks can enhance your keyword ranking for you. This will also make your website appear in the most number of searches. One thing that is important to know is that it can take a long time for rankings to improve. Once the ranking improves, you will notice substantial growth in your online visibility.
Partnerships
The Internet is home to billions of business owners. It's a paradise for those open to networking. Many people don't understand, but backlinking can help you establish new connections. Link building can help you form valued partnerships with other business owners. It can also help you find new business prospects moving your business in a new direction.
Credibility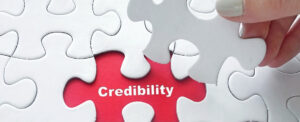 Receiving backlinks from a credible website is important to create a solid SEO portfolio. It's similar to gaining a vote of confidence. Getting backlinks from trustworthy sources establishes your brand image like nothing else. It stresses the fact that your website offers engaging and accurate information. This way, your website would appear relevant and reliable.
Content Creation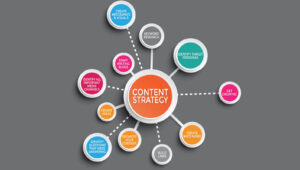 Today, content is king. Creating new and helpful content from scratch can help build up your website's authority. It can establish your business as a thriving force, making it noticeable to search engines. Putting efforts into content development can also help you stand apart from the competition. It's safe to say content creation is the new face of marketing. This content can be in the form of videos, emails, and blogs. A little hassle can change the fortune of your SEO campaign, making it an ultimate success.
Revenue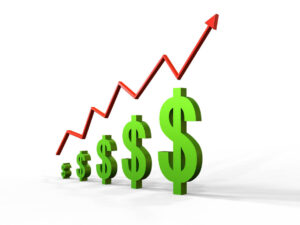 Link building opens countless doors of possibilities for your business. One of the doors leads straight to making more money. A boost in overall traffic and improved metrics mean more revenue generation opportunities. An increase in search appearance will directly lead to potential customers. This way, you will sell your products and services to a broader audience. And an exponential growth in sales can have a drastic impact on your overall revenue.
Performance
Link building goes beyond visibility and improves the overall performance of your website. In many cases, it can contribute to improving performance metrics. This might include organic impressions, keyword positions, and your own site's DA.
Traffic
Backlinks can do wonders when it comes to boosting your website's traffic. You can expect considerable growth in your traffic by receiving backlinks from credible sources. The more people see your website, the more they will interact. Getting backlinks from other sites can help you receive organic traffic for your website.
Boosts Authority
Backlinks are one of the easiest ways to boost your website's authority. With increased domain authority, your chances of achieving higher rankings increase tremendously. This allows search engines to acknowledge your credibility and lists you among the top searches. It can also allow you to attract more clients as your website would appear in most of the searches at a global scale.
Low Bounce Rates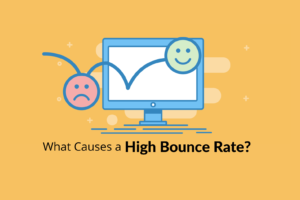 The term bounce rate refers to the percentage of users who visit only a single URL on your website before closing the tab. Today, leading search engines like Google take this as a negative sign. It sends them a message that users are not getting enough relevant information on your website.
In most cases, search engines assume the site isn't relevant or useful to readers when the bounce rate is high. However, backlinks can be critical in bringing the bounce rate down. They can even help the search engines to reevaluate the rankings and acknowledge your website as an authority.
Getting backlinks from established websites can help you witness a great decrease in bounce rates. This tried and tested method allows you to develop a solid online presence without hassle.
Minimize Your Reliance on Paid Ads

Paid ads take a huge of your overall income away. They are indeed an effective way of marketing, but with backlinks, you can minimize your reliance on ads. They can help you generate organic traffic without spending much on your marketing budget. This way, you can save valuable money and invest in places where it truly matters. It will not only help you in improving your services but can help you attract clients from around the world.
Different Types of Links
It's important to understand that not all links are similar. Before moving with a link-building strategy, one must know about different links. Each of them can help you curate your SEO strategy in a better way.
Internal Links
As the name suggests, internal links connect one page of your website to another. They can play a key role in helping your visitors navigate to their preferred section. It improves the usability of your website, making it user-friendly.
Backlinks
Backlinks originate from other websites to your website. They can help a business communicate with a broader audience. They can also play a pivotal role in improving your website's visibility and credibility.
External Links
One can think of external links as connectors from your website to other websites. The functionality remains similar to the internal links. However, they operate at a different tangent connecting your website to 3rd party sources.
DoFollow Links
You can think of DoFollow Links as descriptors. They are a tool that informs the search engines to crawl the link and count them as an authority. These links are vital in connecting the links to the end source.
NoFollow Links
NoFollow Links are the complete opposite of the DoFollow Links. They are a tool that informs the search engines not to crawl the link and count them as an authority.
How to Develop a Successful Backlink Strategy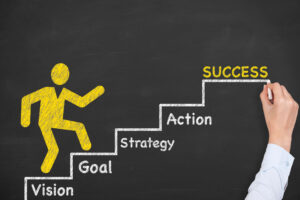 Are you moving toward establishing a successful backlink strategy? Here we will discuss the essentials that can help you create a successful backlink plan.
Analyze the Website
Since its inception, SEO has emerged as one of the most trusted marketing techniques. Today, there are many SEO tools available that can help you analyze your website. By utilizing these tools, you can inspect your existing backlink portfolio. It will help you develop new strategies and take immediate measures to improve your website.
Identify Your Niche
Link building mainly evolves around creating marketable content that attracts your clients. This is why it's essential to understand what your audience needs. And you can only achieve this by deploying effective market research. Once you have cracked the code, you will have an idea about the quality of the content. It will also help you develop curated content that connects with your targeted audience.
Hire a Professional Team
Fetching backlinks from different sources might sound easy, but it isn't that simple. As a website owner, you need a team to help you build a robust backlink support system. Hiring backlink professionals can increase your chances of achieving higher rankings. It can also help you understand the ongoing trends and mold the strategy accordingly.
Link Building Services
Despite the blooming success of SEO, people have no idea how to generate effective backlinks. This is where link-building services come into the picture. They empower you with methods to help you build links from other people's sites to yours. SEO experts keep a sharp eye on the changing industry dynamics. A reliable SEO service can help you establish a prominent online presence. Many SEO services offer affordable services, so you don't have to worry about the rankings.
Conclusion
SEO is the present and the future of modern-day marketing. It helps businesses thrive in a saturated market with the help of various vital elements. Link building is one of the tactics that can change your perspective on SEO. It allows you to explore the outside world and create out-of-the-box strategies for your website.
You can think of backlinks as support that 3rd party websites can offer you. They can help you generate more leads and attract clients from around the world. If you are thinking of developing a solid SEO portfolio, then backlinks are the way to go.
There are countless ways you can fetch quality backlinks from different websites. Do you want an influential website to link back to yours? The best thing to do is request the website owner for a backlink. But you need to ensure that linking back to the website offers you benefits in terms of authority and traffic.
It's the only way to guarantee long-term results, helping you develop excellent business relations for your future endeavors. Are you looking for an SEO service that can help you bag some valuable backlinks? Congratulations, you have just got lucky. Dallas SEO Pros can help you secure some valuable backlinks that can help you establish a solid online portfolio. They are home to experts who can offer you tailored backlink support to improve your Google rankings in the long run.
So, what are you waiting for? It's time to revamp your backlink strategy and move toward a path leading to a new tomorrow.