Have you ever been in a situation where you designed a perfect post, yet you could not gain leads and visitors?
Link-building is an effective tool for Search-Engine Optimization. At times, a well-created post is incapable of getting an expected amount of reach, which happens because search engines need to be able to follow links to the post.
Digital marketing is vital for social media, in which SEO is deep-rooted. Link-building is necessary to improve the promotion of your website design and content. But what is link-building? Link-building is a proven technique of SEO that secures backlinks. Backlinks allow visitors to go to other websites with just one click. This process of creating backlinks strategies for promotions is known as link-building. The more quantity of links, the better reach you will acquire. But the quality of the links does matter and can affect your business adversely if not taken care of.
More links can bring popularity to your website, but if spammy links are used, Google can penalize your website.
What is Link-Building, and How Does It Work?
The content mentioned above might have given you some knowledge about link-building, but let's discuss it in detail for better comprehension.
Link-building is obtaining links from other websites to your internet site. Link-building programs are the most challenging job for SEO managers. You might have heard the term "Hyperlink," which aids in navigating other pages on the web with just a click. Developing the best link-building software boosts your website, enhances brand awareness, and increases domain authority by creating more engagement.
Well, it is not an overnight process. It requires quality research, patience, and consistency to obtain successful results.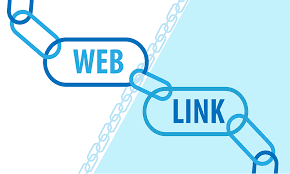 Link Building Programs
The link-building programs help add links to your websites, which can be treated automatically through an online platform or manually. The main aim of these programs is to get the links indexed by search engines so that your visibility of the website expands and targets a greater target audience.
Different Types of Link-Building
Digital marketing is full of channels and options, but one must select the right platform and medium to meet business goals. A specific type of link-building needs to be used to develop good domain authority. Here are some ways you can use for effective link-building.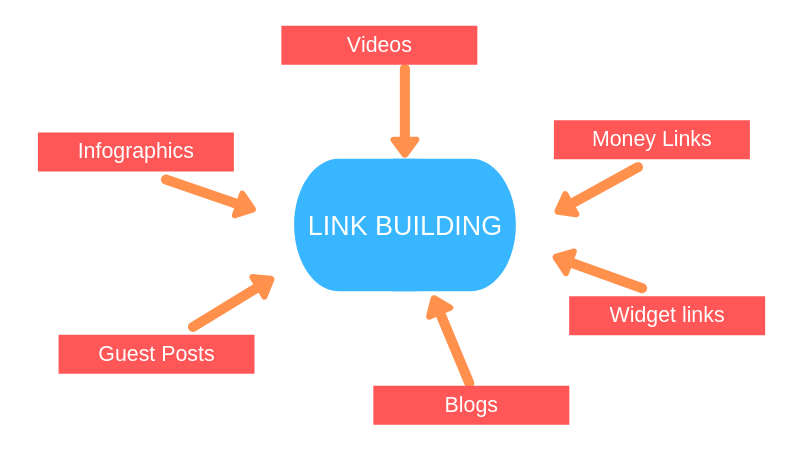 Guest Blogging
Guest blogs are the most common and straightforward way for link-building in which you write an article for another website. But the content used is related to your website. Someone writes and publishes a blog in a third-person writing style to promote a brand. This exposes the brand to the target audience and is an effective method for creating brand awareness.
Community Site Link-Building.
Community site link-building is an impactful tool for discussing the reliability and validity of your products, content, and services. Here you build your links on forums like Reddit and Quora, which aids you in getting good traffic on your website. On these platforms, you will find communities with similar passions and interests on your website, which lets you target a specific audience according to your niche.
Advertorials
When articles are published on a website as advertisements, they are referred to as advertorials. This link-building technique includes paying a writer to create a blog or a theme and then paying to post it on websites to gain better traffic.
Outreach Link-Building
Another common link-building technique is perfect for starters in digital marketing. The more bloggers and website owners you connect with, the better links will be created for your website. Although convincing them is difficult, you need to be realistic, clear, and relevant so that people are interested in sharing and linking to your website.
Podcast Guesting
Popular worldwide podcasts assist you in building links through sales and marketing avenues. You can also participate as a guest in a podcast where you can speak directly to your target audience. Research according to your niche and go to the podcast that best connects to your brand. Have your say and pitch your pitch, and you'll have for yourself a deal.
Blog Commenting
Blog commenting is an easy but helpful link-building technique. Most of the time, lack of authority from search engines is why your website lacks traffic. Commenting on other blogs and articles provides you with backlinks that can increase your website's traffic and audience.
Infographic
Stuffing keywords isn't enough to build better links, but high-quality and distinct content while adding infographics embellishes your content, effectively capturing the audience. Posting infographics on other websites let people link to your business if your infographics seem appealing. This is also a perfect strategy to boost traffic.
So, what are you waiting for? Research and do your homework, and evaluate which link-building type is best suitable for your business.
Bottom Line!
Link-building is an important SEO tool for gaining a higher reach on search engines. E-commerce businesses and online marketers must utilize link-building and know all types of link-building.
Creating informative and educational content that appeals to readers, viewers, and influencers can give your site an extended level of link juice, growth, and development. Amp it up with link-building.
Link-building is an art that not everybody can do well. Every digital marketing agency requires the best link-building software and SEO specialists. But all it really takes is critical thinking, creativity, dedication, patience, and financial stability.
It can either be done the right way or the wrong way. The spammy techniques might penalize you, so always go for quality rather than quantity. Try to balance these two and then enjoy the best results.