As we swiftly reach the end of another year, perhaps the best of the decade so far, there are many things to be grateful for. For starters, the technology-driven arena and digital marketing have reached their absolute pinnacle. And by no means is this anyone's personal opinion. Research indicates that global spending on digital marketing has increased to more than $380 billion worldwide.
SEO Link Building Guide – Understanding the Art of Back Links
Link building is a process that interconnects different web pages through hyperlinks. It helps the user to navigate between other pages online. These strategies also allow search engines to crawl between pages of different websites. Search engines consider these links as recommendations for your website. The more increase registered in the number of recommendations your website gets through external links, the more trust you gain from search engines

Netbooknews' CEO, Kenny Trinh, having over a decade of experience with link building, believes that it's essential for a website's online success. He suggests that with high-quality backlinks, the probability of rankings improvement multiplies. Still, if you're wondering about the importance of backlinks in SEO of the modern era, know this, they are crucial for your website's rankings. It also allows business owners is that it catapults them ahead of their competition
The irony is that over 90% of the websites don't have any backlinks to support their SEO efforts. Perhaps, it's the lack of understanding that's preventing marketers from placing backlinks in their content. Further, SEO specialists claim that link-building is the most complex skill to master. With Google's ever-developing algorithm, it's hard for these specialists to keep track of these factors. But the real question is, "why aren't marketers leveraging backlinking"? Backlinks are trustworthy, forcing Google to showcase that the content is valuable
Benefits Backing the Importance of Link Building in SEO
Benefit 1: Improved SEO Rankings
Another major benefit that backlinks have to offer is to improve the off-page SEO metrics. Google's ranking algorithm identifies the quality and number of incoming links in your site's backlink prospects. Let us reiterate that the more quality backlinks you acquire, your SEO score will improve. Remember, you need all your scores in today's Business
Benefit 2: Increased Rankings
Another benefit of backlink procedures is improving your website's rankings in search engines like Google, Bing, and Yahoo. Google's ranking algorithm is based on a system known as PageRank. It's worth noting that the value assigned to a page is analyzed through its gained popularity and rankings based on SERP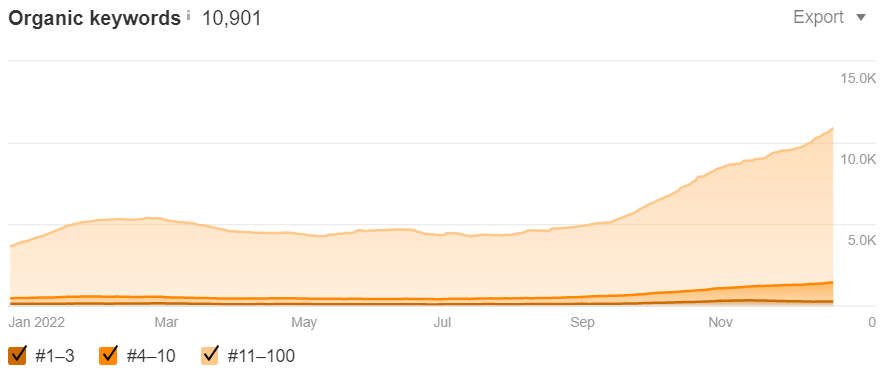 Benefit 3: More Search Engine Visibility
Increased keyword rankings make your website's content more visible to your search engines. Further, higher-ranked web pages tend to rank better with relevant keywords. Backlinks ensure that a wider audience discovers your content through search engines. Simply put, your backlinks provide your on-page SEO a much-needed boost on the digital landscape
Benefit 4: Backlink Referral Traffic
Most marketing executives believe that the importance of link building in SEO is only limited to increasing direct traffic from search engines. However, that's not the case because a good backlink can indirectly send referral traffic to your website. This usually happens when people click on links in a blog post or an article that lands on another website

Further, if your website is linked to relevant and often visited, it will drastically improve your sales. Those sales could potentially turn into long-term customers to help you reap benefits far into the future
Another benefit of referral traffic from backlinks is that it adds interested visitors to your web pages. Experts suggest that a good backlink on a quality website can improve your brand's awareness without you putting direct efforts into the SERPs for user clicks
Benefit 5: More Revenue
Before we proceed further, let us ask ourselves, "why are we doing all of this"? – to generate revenue, of course. As your website gains a higher ranking and improves visibility in the SERPs, you'll notice that more people click on the links in other articles to view your content. The result will give a higher percentage of people who buy your products or services. In hindsight, your backlinks can be the driving force that allows your business to build your SEO campaigns successfully
Benefit 6: Higher Domain Authority
By definition, domain authority is a ranking score of a website used by search engines. This tool is created by Moz that forecasts the rank of a website on search engine-based results. The score range can be from one to a top score of 100. The higher the score, the better your rank on the search engine search results. In other words, if a website has a score of 100, it will most likely appear in the top 3 results of your search engine. On the other hand, a site that has a rating of 1 will most probably not appear at all. Therefore, the importance of domain authority is quite clear

Benefit 7: Builds Relationships
SEO specialists suggest that when you build links, it helps you reach a wider audience. Although your primary focus should be to improve your link, there are other residual benefits. But link building allows you to foster long-term relationships that can be mutually beneficial for both businesses
How are these Links Created?
We have already established that links are the crux of link building, so it's important to understand how they are created. The tag has four parts, which work together to create an entire unit with associated functionalities. Let us elaborate on them.
The Beginning: The beginning of any link is known as the anchor. It opens the link tag and highlights to the search engine that a link leads to something else. An "a identifies this part of the link."

Link Referral Location: A link referral location tells the search engines where the URL is pointing toward. It can be another web page, a downloadable file, or an image. This part of the link is indicated with an "href." Also note that if this part starts with a "#," it shows that the link leads to a different section of the same page.

Visible Text of Link: This part of link building comprises a small portion of the text users will see on the page when they click on it. Sometimes it stands out from the surrounding text, like in a blue color or in an underlined form that can be clicked on.

Closure: This is the last part of the link that indicates to search engines that they are complete.
Final Thoughts
Now that we have highlighted the importance of link building in SEO, it's time to start your SEO campaign. The first order of Business is to find the right company to work with. Dallas SEO Pros is one of the region's most promising SEO service providers. When you're working with the experts there, you get to experience:
Get Better ROI by Linking with Dallas SEO Pros' SEO Services!
With Dallas SEO Pros' SEO Strategies, we can increase the rank of your website higher than your competitors. We especially nurture your Investment to give you a hefty return on Investment by acquiring our services
How do Dallas SEO Pros work with your Business?
By utilizing our years of experience in the field of SEO marketing, we prepare an efficient set of procedures that design specifically for your Business. With our marketing implementations, you will witness that your overall ranking will improve, and your engagement with your consumers will also enhance
Why should you Get Started with Our Services?
Dallas SEO Pros provides cost-effective SEO solutions that will help your Business reach immeasurable heights in a matter of months. We are well aware of the SEO trends that companies are using, especially small to medium-sized business owners. So, don't worry, and let us handle your SEO-related issues. Call us now!