As of December 2022, it is estimated that Google accounts for 84.08% of the search market in the world. As the most used search engine, Google greatly influences its users' decisions in every way. People worldwide use it to search for many products and services, enabling communication with businesses and allowing companies to market their products and services.
Fortunately, Google features a GMB google my business profile manager to help companies communicate and promote their services. If you are a business owner looking for ways to market your venture, a Google Business profile is a good way to start. This blog is a thorough guide to its account setup and benefits.
What is a Google Business profile?
It is a free online product of Google, previously known as "Google My Business." This tool helps you represent your business details on Google maps, Calendar, and Shopping. When people search for a product, trade, or service in your area, your GMB will appear on the map. It will show your location and list any other information you have updated on your account, like photos, product listing, and opening and closing times. If you are a restaurant, your customers can also order online.
A Google Business profile is a great metric for communication between a company and a customer, even if they have yet to visit your storefront.
What Are the Requirements for Google Business?
Google requires two main things, a real-time business location with direct contact with its customers and transparent information about it. A business is eligible for a business profile on Google if they have an allotted workplace like a shop, restaurant, or office.
Service providers who meet customers in different locations fall under the category of service area providers. You must provide a list of areas and their postal codes for approval. Google allows only 20 service areas to be listed for a single enterprise.
It reserves all the right to suspend your account for any illegal or fraudulent activity. If a business's promotional activity does not show a clear procedure, is misleading, or may not comply with Google Business guidelines, your account may be deactivated after continued inactivity.
Steps to Setup a Google Business Profile
Following are the basic steps to set up your business account on Google.
1. Sign in to the Business Manager
A Gmail account is necessary to access the Google Business Profile Manager. Since it does not have a separate app, you can access it via Google Maps on your phone or from the browser on your desktop. Create a different business account, then log in to the Google Business Manager.
2. Add information about your business
Once logged in, add your company details to the business manager by selecting its category, then clicking Next. Besides address and contact number, you can also add your operating hours, health and safety measures, as well as vision and missions. Personalize your account with only company-relevant information, including posts, quotes, and product listings.
3. Add location
Access the "manage location" tab on your business profile dashboard. Select "add location" to add your address. However, if you are a service provider or an online business, leave the "location tab" and fill up the "service areas" only. You have to specify 20 service areas at a time with the help of postal codes or cities. These service areas should not exceed 2 hours' distance from your location.
4. Google verified listing
Skipping this step is easy when making your business account. However, your business will only appear on Google Maps once it is verifiable. You can verify your listings in the following five ways:
Get a verification code via text message on your cell phone.
Or get it in your email.
Google can also verify your business by sending a verification code to your registered business address through a postcard. If your company has no designated location, add your residential location for postal verification.
Another way is to record a video of your business location, equipment, or proof of your position.
You can also video call a Google support representative to do the same.
Once verified, Google will encourage you to add more information about your business. You can specify different services based on your expertise.
How can a Google Business profile benefit you?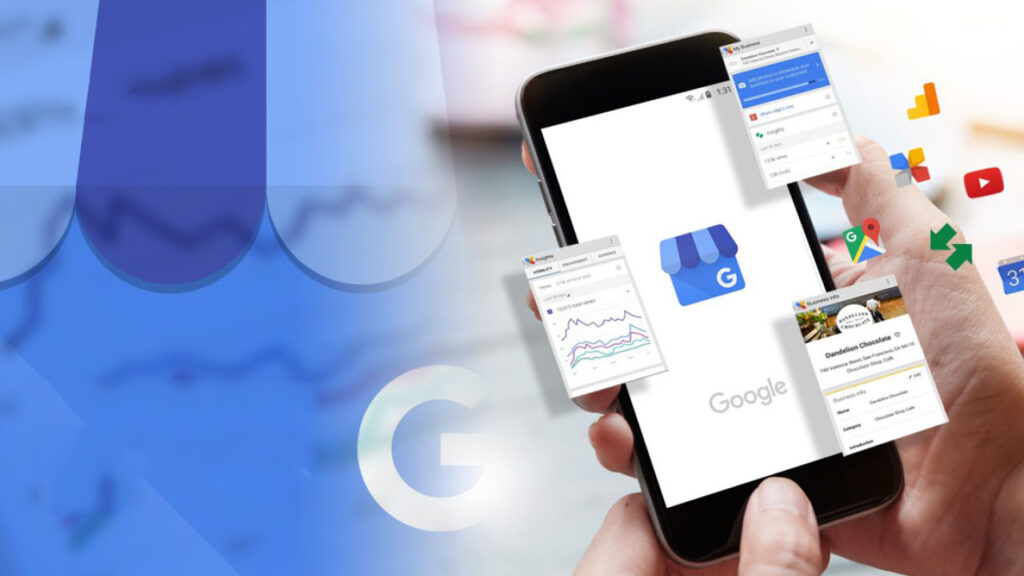 Google's business profile can help you promote your enterprise on a wider geographic landscape compared to its real-time location. People nowadays are more influenced by the recommendations they see on the internet than in person. Having a Google Business profile can benefit your business in several ways:
1. Better local SEO
A fully optimized GMB account gets you priority in search results when people search for products or services near your business location. You will find your company name on Google Maps if you search for relevant products. You can optimize your business profile by adding accurate details without fluff or misleading content. Adding a website also generates micro conversions and visitors to your site.
2. Boosting Brand Visibility
A well-optimized Google Business profile can also improve your brand's overall visibility on Google. When people search for your business name, your profile may appear in the knowledge panel on the right-hand side of the search results, along with your website link. It can increase your brand awareness and drive more traffic to your website.
3. Providing Valuable Information for free
The best thing about GMB is that it provides premium services free of cost. Google My business can provide valuable information to potential customers without needing a website like customer reviews, photos, and descriptions of your products or services. You can also add pictures, posts, and videos to make it more informative and engaging. You can get valuable insights, like how many people called your business directly from the phone number displayed on local search results in Search and Maps.
4. Easy Way to Interact With Customers
Reviews and photos build trust. When people find the information helpful, they will contact you via the number you have provided and make a purchase. A buyer can see your ratings and inquire about your product directly. If you have a restaurant business, they can also order through Google. Putting your social media handles on your GMB profile will also help get more reach and information. You can also post online and offline discounts on your Google Business profile.
5. Offering a Convenient Link
Adding your website URL to your GMB account makes it accessible and more convincing for a shopper. Using a compelling call to action like "visit our websites for more details!" in your business profile also encourages more people to visit your website.
Optimize your brand value with a Google Business profile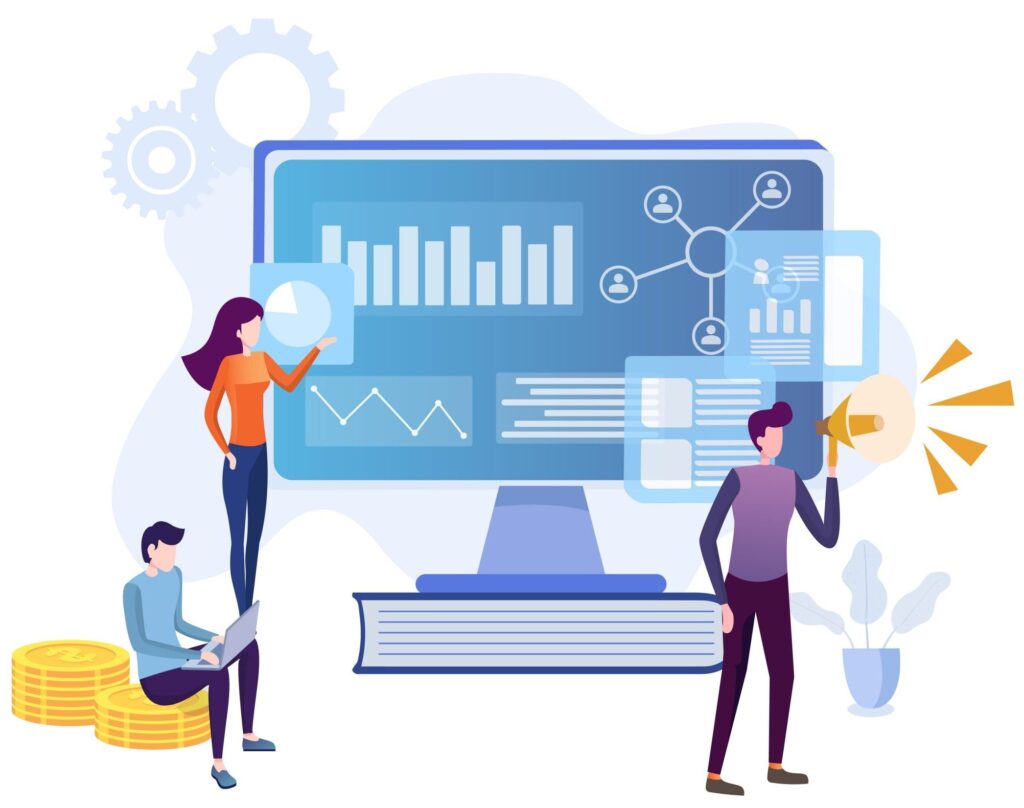 Overall, by optimizing your GMB profile, you can increase your online visibility, attract more buyers, and ultimately drive more traffic to your website. Our SEO team in Dallas is well-versed in Google my business guidelines, requirements, and listings. If you want your business profile to stand out from the competition, we are at your service!