Are you concerned about how your local business is perceived online? Are the reviews you're receiving meeting your expectations? Do you want to improve how you meet your customers' needs and increase your chances of receiving five-star ratings? Online reviews are incredibly important for any business, especially in today's digital age, where people often rely on their smartphones to look up businesses before making a purchase. A positive online reputation can significantly benefit you, while negative reviews can have the opposite effect. It's essential to manage and improve your online reputation to attract and retain customers.
What are local reviews, and how do they help with SEO?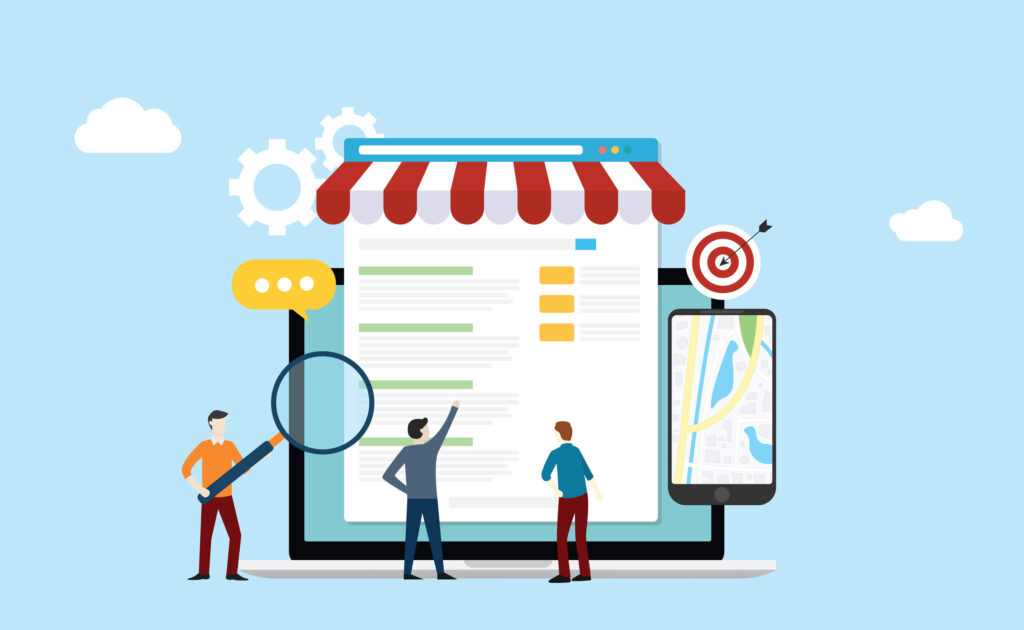 Local reviews are local customer testimonials and ratings about a business. These reviews can be found on various online platforms such as Google, Yelp, and Facebook. They help with SEO by increasing the visibility of a business in local search results.
When a business receives positive reviews, it helps boost its online reputation, which can increase its rankings. Search engines consider a business's relevance, authority, and trustworthiness when assigning it a rank. Positive reviews can also increase a business's click-through rate (CTR) and improve its rankings.
Local reviews can also help with SEO by providing rich snippets of summarized business information that appears in search results. You can include hours of operation, contact information, and ratings. Rich snippets help your business look unique in search results.
Importance of local online reviews for local SEO
Local reviews are essential for SEO because they provide relevant and credible information about a business to search engines and users. Positive reviews can improve a business's visibility in search results, while negative reviews can harm it. Search engines like Google consider reviews as a way to gather information about a business's reputation and take them into account when determining search rankings. Additionally, when potential customers see positive reviews, they are more likely to trust the business and choose it over competitors. Therefore, it is vital for businesses to actively manage their online reviews by responding to customer feedback and encouraging positive reviews.
How do online reviews impact search engine rankings?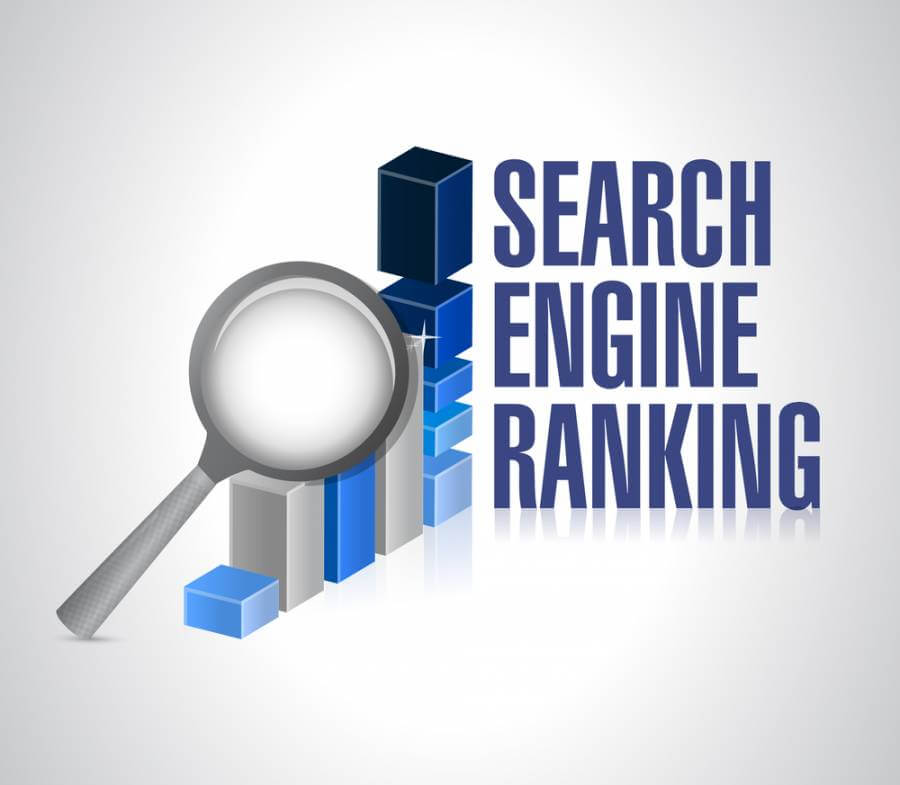 Local reviews have become an integral part of the modern consumer's journey. With the rise of e-commerce and the internet, it has become easier for customers to research and purchase products and services online. Along with this, the importance of online reviews has grown exponentially.
Online reviews can have a significant impact on search engine rankings. Search engines, such as Google, use algorithms to determine the relevance and credibility of a website. These algorithms take into account a variety of factors, including the number and quality of online reviews.
Positive reviews can significantly increase a website's search engine ranking. When a website has a high number of positive reviews, it is seen as a credible and trustworthy source. As a result, the website can rank higher in search engines and become more perceptible to users.
On the other hand, negative reviews can cause your website's health to spiral. Websites with high negative reviews may be seen as untrustworthy and unreliable. This can lead to lower search engine rankings and less visibility.
Online reviews can also influence consumer behavior. Positive reviews can encourage consumers to purchase, while negative reviews deter them. As a result, it is crucial for businesses to actively manage their online reviews and respond to both positive and negative feedback.
Tips for managing and responding to online reviews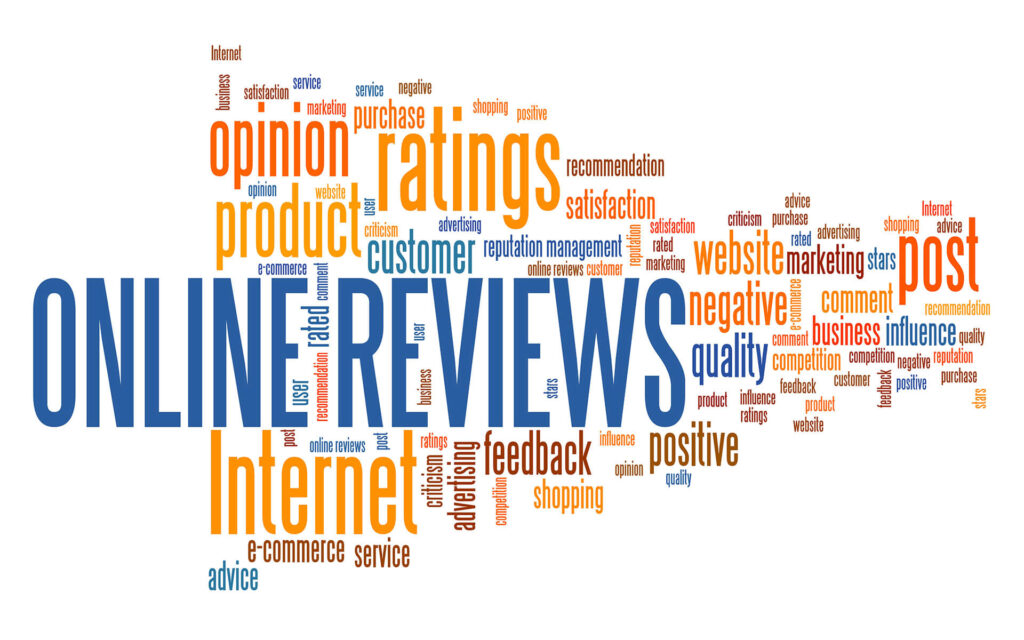 We understand many business owners hustle with responding and managing reviews. So, here are some useful tips for managing and responding to your reviews.
Monitor your online reviews regularly
The first step in managing online reviews is to monitor them regularly. Check all major review sites like Google, Yelp, and social media to see what people say. By monitoring your reviews, you can quickly respond to negative feedback and address any issues causing customer dissatisfaction.
Respond to all reviews
Responding to all reviews, whether positive or negative, is crucial. When customers see that you are actively engaged and responding to feedback, it shows that you care about their experience and are willing to make improvements. When responding to negative reviews, it's essential to remain professional and apologize for any issues that may have caused the customer's dissatisfaction.
Use positive reviews to promote your business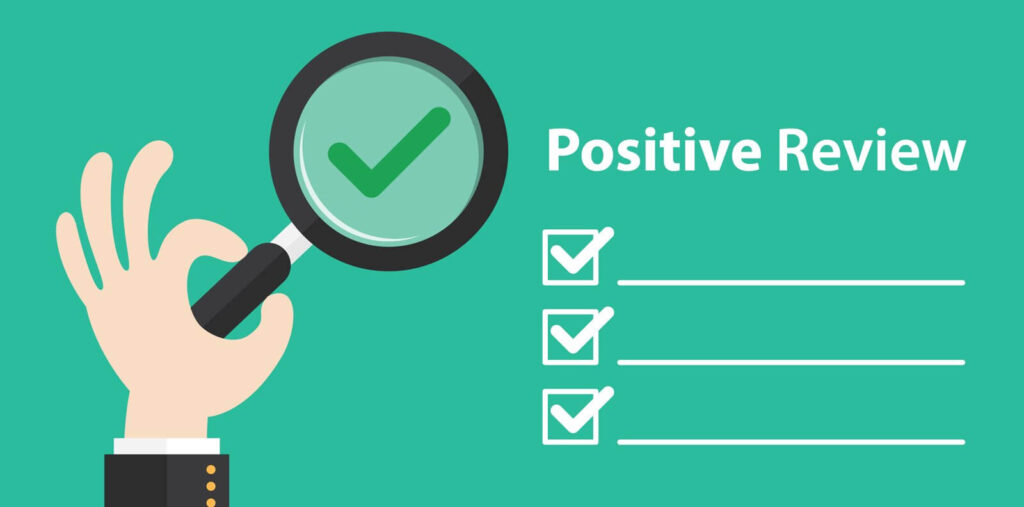 Positive local reviews are a great way to promote your business. Share them on your website, social media channels, and marketing materials. Potential customers will see this as a good sign, adding to your conversion rates.
Address negative reviews promptly
Negative reviews can damage your business, so addressing them as soon as possible is essential. If a customer has a negative experience, it's important to reach out to them and try to resolve the issue. This will show that you want their experience to be the best and are willing to make things right.
Use review management tools
Several review management tools can help you monitor and respond to online reviews. These tools can also help you track your business's reputation and identify areas where improvements are needed.
How to use online reviews to improve local SEO?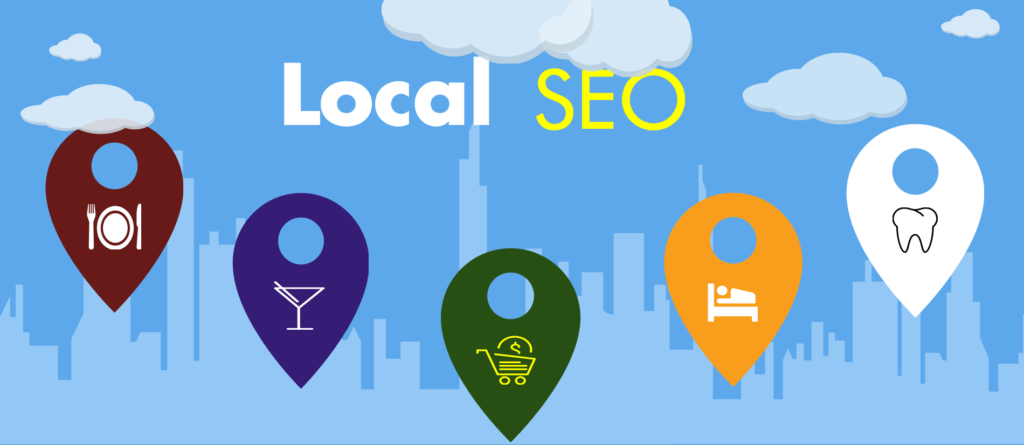 Online reviews not only help to improve your business's visibility in search engine results, but they also provide valuable feedback for your business to improve. Let's discuss the tips and strategies for using online reviews to boost your local SEO.
Encourage customers to leave reviews
The first step in using online reviews to improve local SEO is encouraging your customers to leave reviews. You can include a link to your business's review page on your website or a call-to-action in your email body. You can also offer incentives, such as discounts or special promotions, for customers who leave a review.
Update your Reviews on Social Media
Updating your business reviews on social media can benefit your business reputation. This will encourage other people to try your services and submit a review on their own.
Use keywords in your reviews

If you ask for people to leave reviews – friends and family – that is, be sure to ask them to use keywords that are relevant to your business. This will help to improve your visibility in search engine results and make it easier for customers to find your business. For example, if you run a restaurant in your local area, be sure to include keywords such as "restaurant," "local," and "food" in your reviews.
Utilize review sites
Many review sites can be used to improve local SEO. Some popular sites include Google My Business, Yelp, and TripAdvisor. Be sure to claim your business on these sites and encourage customers to leave reviews. This will help to improve your visibility in search engine results and make it easier for customers to find your business.
Embed all your reviews on the website
Embedding all your reviews to your website can be advantageous for your business. It increases the credibility and trust of your customer in you. This also affects search engine results since the more often your business is mentioned on the web, the higher it will rank.
Some businesses leverage local SEO through online reviews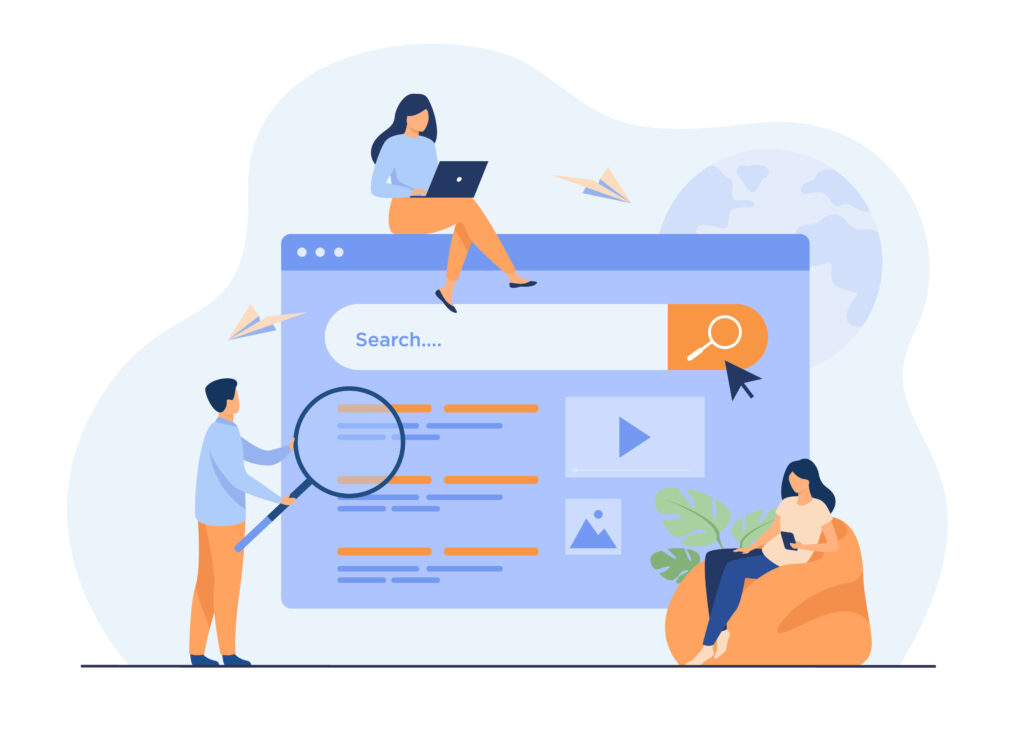 Take a look at some examples of businesses successfully leveraging online reviews for local SEO.
Restaurants are excellent examples of businesses that have effectively profited from their online reviews. Yelp, Google, and TripAdvisor reviews can boost your restaurant's search engine rankings and drive more customers. A restaurant with many positive reviews is more likely to appear at the top of a search engine result page.
Hotels are another business that utilizes online reviews effectively for local SEO. Reviews on sites like TripAdvisor, Booking.com, and Expedia can help boost your search engine rankings and drive more customers to your hotel. The search engine results in pages of hotels with positive reviews will likely display them at the top.
Business owners also take advantage of online reviews for local SEO by opening stores online. After reading reviews, customers can find you on sites like Amazon, Best Buy, and Walmart. Search engine results pages will likely showcase retail stores with many positive reviews.
Another example of businesses using online reviews to boost local SEO is services. They can use reviews on sites like Angie's List, HomeAdvisor, and Thumbtack to boost their SEO rankings.
Conclusion:
Online local reviews are a powerful mechanism for local SEO and can significantly impact your business's exposure and credibility. You can improve customer service and boost your rankings on search engines by monitoring and responding to customer reviews. It's important to remember that not all reviews will be positive, but even negative feedback can be used for betterment. You can build trust and credibility with your customers and search engines by staying active and engaged on review sites. So, take the time to listen to what your customers say and use their feedback to improve your local SEO strategy.