Local SEO has quickly become a game-changer for marketing small businesses in 2023. But with its increasing popularity, how can you ensure your local SEO campaign stands out and drives results?
As more businesses recognize the power of local SEO, the competition has become fiercer. But don't let that discourage you. A well-executed local SEO campaign can bring your small business tremendous search visibility and help you connect with local customers.
However, keep in mind that the local SEO ranking factor is more complex than it once was. Search algorithms have evolved significantly over the past few years, and Google and other search engines are now focused on providing users with the most valuable and relevant information nearby. This means you need a strategic approach and a keen understanding of the factors that contribute to local search rankings.
While the exact recipe for local SEO rankings remains a well-kept secret, we've gathered some essential insights into what works best in 2023. Here are the top local SEO ranking factors to pay attention to:
Local SEO Ranking Factors – What You Need to Know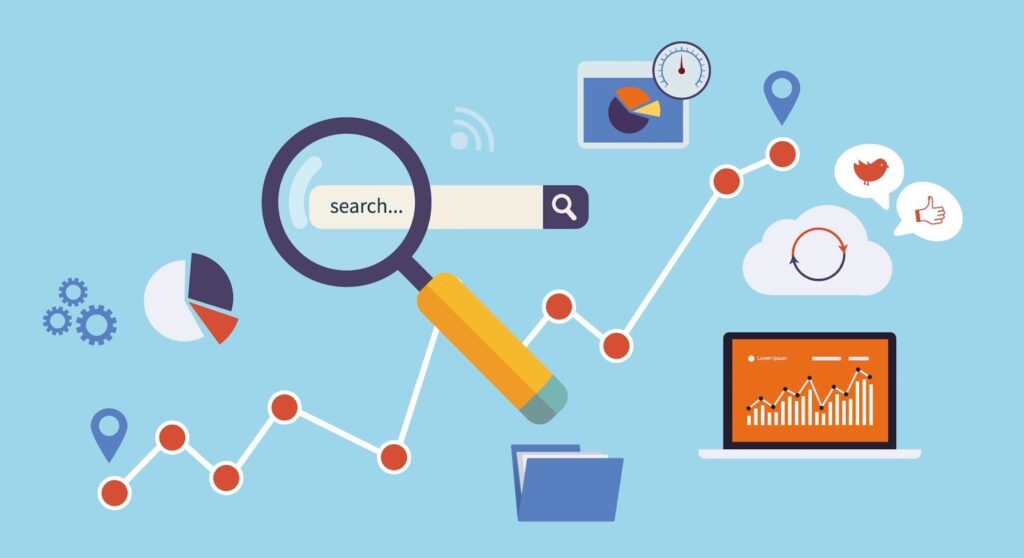 1. Google My Business
Google My Business (GMB) is undoubtedly one of the most critical factors for local SEO Ranking. This free tool, provided by Google, plays a pivotal role in connecting users with local businesses through Google Maps. Ensuring your GMB listing is properly set up is a must if you want to get noticed by Google and potential customers alike. After all, your GMB listing is often one of the first things users encounter when they search for a company on Google. Therefore, listing, verifying, and managing your GMB profile is non-negotiable.
The signals provided by GMB are a goldmine for search algorithms. Information such as your proximity to users, contact details, business categories, and the frequency of content updates all play a role in determining where your business appears in local search results. Setting up and establishing your GMB listing is not only essential but also just the beginning. To truly thrive in local SEO, you must go a step further and optimize your GMB profile for maximum visibility.
2. On-Page Signals
When search engines analyze your website, they consider various on-page factors that can impact your local SEO ranking factor. One of the key players in this game is the use of relevant keywords. These are the magic words that help Google understand what your website is all about and where it belongs in the online world. So, sprinkle those keywords wisely throughout your page titles, content, and your entire website.
And that's not all. There's another vital piece of the puzzle – your NAP details. No, not taking a snooze, but your Name, Address, and Phone number. Having this critical information on your pages tells search engines that you're a legit business with an actual location, and that's music to their algorithmic ears! Google uses this NAP data to figure out how close you are to potential customers, so keep it consistent across your website and other directories.
One of the hottest trends in local SEO ranking factors is the mobile-friendliness of your website. In 2023, around 30% of all Google mobile searches are location-related, and you don't want to miss out on that action. Making your website easy to access and super-fast on mobile devices is a must. Think about it: people are always on the go, searching for products and services nearby. By optimizing your pages for local search, you're rolling out the red carpet for them to find you in a flash.
3. Online Reviews
Positive online reviews are like shining stars that light up your business's credibility. They show that you're honest, reliable, and the real deal. And that's exactly what customers want to see before making a purchase or choosing a service. So, those glowing reviews are like golden tickets to winning hearts and… ultimately, wallets.
Online reviews are a prominent local SEO ranking factor in 2023. Yep, you heard it right. When search engines see your business getting lots of positive reviews, they take notice. It's a virtual thumbs-up from happy customers. And you know what Google loves? Putting its users first. So, businesses with raving reviews get served higher up in local search results.
Here's the secret sauce: the more, the merrier! The total number, frequency, diversity, and quality of reviews all add up to boost your local SEO ranking. So, encourage your satisfied customers to leave those fabulous reviews on platforms like Google Maps, Yelp, Glassdoor, and TripAdvisor.
4. Backlink Profile
One more Local SEO ranking factor you need to look out for is your backlink profile. For those who don't know what backlinks are – these are used to build your business's authority on the internet. If you're a local business, you must try and reach out to different websites that are relevant and authoritative.
Now, let's talk about the secret sauce of link building – they're all about quality, not quantity. Sure, getting tons of backlinks might sound tempting, but it's the quality that truly matters. One high-quality backlink from an authoritative site is worth more than dozens of low-quality ones. So, focus on building relationships with trustworthy and relevant sites that align with your business values.
The backlinks are like little boosters that propel your website higher in search rankings. Search engines consider various factors when evaluating backlinks, including the number of linking domains, the relevance of the links, the authority of the linking domains, and the anchor text used to link to your website. It's more like a popularity contest where every good backlink is a vote of confidence for your business.
5. Online Citations
Just like back in the day when people used Yellow Pages to find businesses, online directories, and citations serve the same purpose in the digital world. These citations are digital references, providing consistent information about your business all across the web. And you know what's even better? They can also earn you local backlinks from trustworthy and authoritative websites. It's a win-win situation.
You see when folks are on the lookout for products or services, they turn to online directories and citations to find what they need – that includes your business too. These listings help them discover essential contact details, making it easier for potential clients to get in touch with you.
Online citations are not only useful for users but also for search engines. When search engines see your business listed in reputable directories, it confirms your legitimacy and credibility. It's like saying, "Hey, this business is real and reliable!"
Now, here's a pro tip for nailing your local SEO ranking factor in 2023: NAP consistency! As discussed above – NAP stands for Name, Address, and Phone number, and keeping this information consistent across all your directory and citation listings is super crucial. This reaffirms to search engines and users that your business is the real deal and helps boost your local SEO rankings.
6. Local Landing Pages
Local landing pages are like personalized welcome mats for users in specific areas or locations. Imagine you have a business that offers services or products in different cities or regions. Local landing pages are your secret weapon to connect with users in those target locations.
Let's say you run a web development company that caters to clients all across the US. To make the magic happen, you'll create individual landing pages that target each central service area. So, when potential clients in Texas search for "Web Development Services in Texas," your dedicated Texas landing page will pop up like magic.
The beauty of local landing pages lies in their simplicity and effectiveness. By tailoring your content to specific locations, you boost your chances of appearing in Google results. When users search for services with their location included, your business can shine bright like a beacon, guiding them straight to your door.
The local landing pages expand your reach beyond your physical service area. So, even if you're based in one location, you can grab the attention of people in other areas. It's one of the best tried and tested tricks when it comes to the Local SEO ranking factor.
Ending Thoughts
Congratulations! You've made it through the whirlwind of local SEO ranking factors, and now you're ready to start your local search marketing journey.
But wait, why should you jump on the local SEO bandwagon sooner rather than later? Well, let us tell you – the competition out there is getting fiercer by the day. Local SEO has become a game-changer for both brick-and-mortar businesses and service-style enterprises alike. It's a race to the top, and you don't want to be left behind in the dust.
As you've seen from the factors we've discussed, local SEO is no cakewalk for small businesses. It's a dynamic and intricate process that requires careful attention to detail. But fear not. With the right approach and determination, you can unlock the long-term benefits of local SEO for your business.
Let the SEO Pros in Dallas Help You Out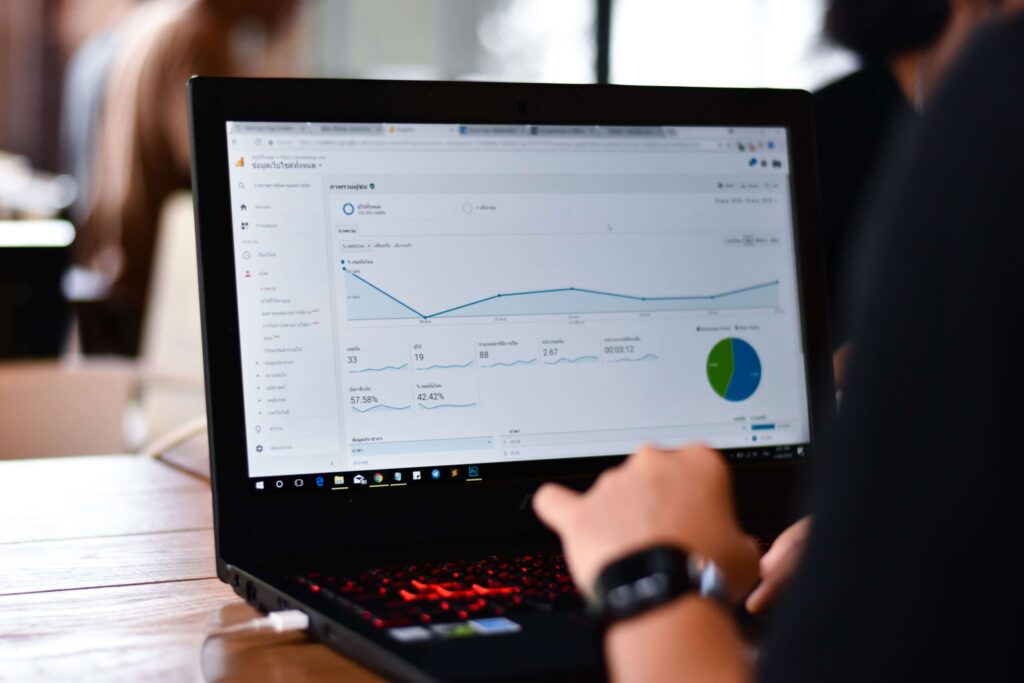 If you're looking for expert guidance and support to excel in local SEO ranking, look no further than Dallas SEO Pros. Our dedicated team of professionals understands the ins and outs of local search marketing like the back of their hands.
With years of experience & a proven track record of SEO success, we know what it takes to elevate your business's local visibility and drive organic traffic to your website. From optimizing your Google My Business listing and crafting compelling local landing pages to securing high-quality backlinks and managing your online reputation, we've got you covered. Get in touch with us today.