What spikes dopamine more than a fancy car to a business individual?
You guessed it right – the brand recognition.
And it gets even more pleasurable when you get recognition, reputation, and rewards all together. And that's exactly what effective guest posting strategies can get you.
But What are Effective Guest Posting Strategies?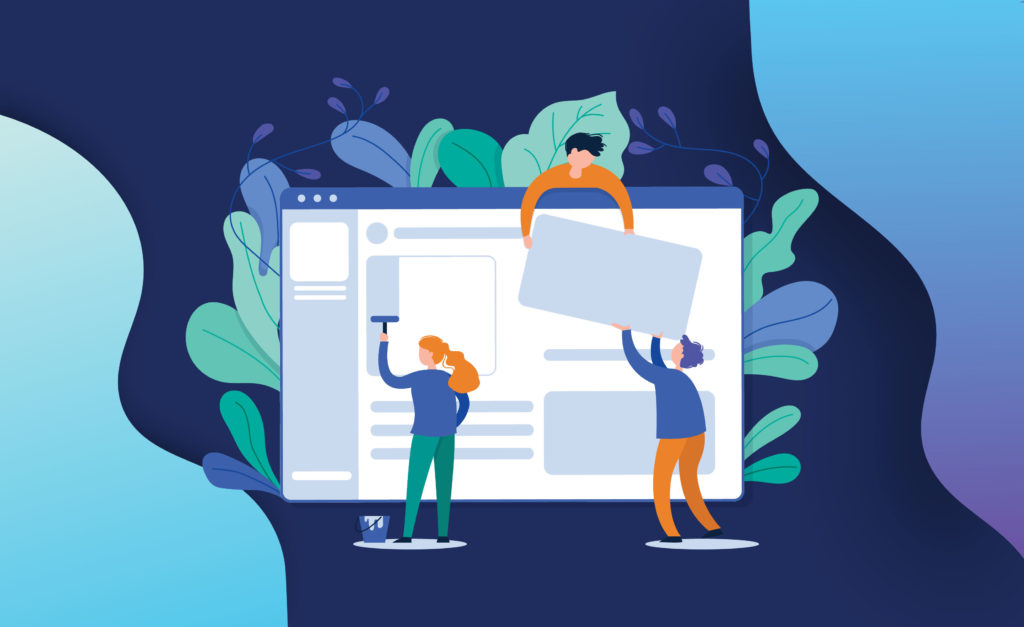 You don't need to exhaust yourself to find it anywhere else.
Experts from Dallas SEO Pros are here to reveal the secret ingredients that will give you thousands of delicious meals with 99% satisfaction. However, there's always room to grow more and get better – so we left 1% to chance.
Without further ado, let's learn about effective guest posting strategies for creating brand awareness.
This is no rocket science. You just need two essential ingredients, which are:
1. Selecting the Right Website
1. Selecting the Right Website
It is better to go after that one website that is ideal for you and your brand than to go after hundreds of websites that are not related to your brand at all.
How to Select the Right Website?
Start from the basics. Do some research. Researching and being selective while hunting for a website to publish your guest post on is essential. There are 6 golden rules which you can rely on:
Select a website in a similar niche with an overlapping target market. This will maximize your brand exposure.
It's absolutely essential to review the performance of the chosen site, like traffic and bounce rate.
Take into consideration the domain authority of that website.
Take into account the social following of that website.
Check if the website is legit in that niche and has authority or not.
Lastly, check whether the content on the site manages to keep them engaged or not.
It'll be easy to understand with an example of how selecting the right website can benefit your brand. Suppose you are a new stand-up comedian with amazing talent to make people laugh their lungs out, but you still need to be well-known, right? So, how will you get all the folks to notice you?
The answer is: by performing as a guest at a well-known comedian's show.
You perform at an open mic in a famous show and wow the crowd with your humor and unique style. And after you have impressed them, you tell them about your stand-up.
Performing as a guest does two things for you.
It connects your name to the famous comedian, which the crowd already loves and trusts.
And it allows people to experience your unique genre and how your gigs impact their mood.
Guest posting is no different.
When you write an authoritative, high-quality piece of content on a well-known website with thousands of followers, people will begin to notice you, and you will get traffic to your website.
Luckily Dallas SEO Experts like us will make this process easy for you as we have plenty of different website publishers available on our guest post marketplace, where you can select the right website to publish your guest post on.
2. Making Killer Content
The next most important ingredient is to create amazing content that will grab readers' attention. There are several ways to do this. A few of them are:
1. Know what your audience needs and simply provide it. Try to search for what your audience wants and provide them with answers to it.
2. Create eye-catching headlines and catch your potential customer's attention with those exciting headlines.
3. Do thorough research and go in-depth where your content takes an interesting angle.
4. Provide content that's easy to digest by dividing your blog into sections.
5. Using images or graphics will make them understand better.
6. And keep those paragraphs short yet engaging.
7. Finally, try guiding your readers to a conclusion.
Once you're done putting these ingredients in proper proportions, your guest post goes live. Your delicious meal is ready to fulfill your audience's appetite.
And your brand will reap its benefits like brand awareness, increased traffic, and recognition as an authority.
Key Takeaways
With the help of effective guest posting strategies, you not only get the opportunity to attract an entirely new community (that means a whole lot of new audience), but it'll also get you quality backlinks, which will aid in improving your website's ranking on search engines. It'll surely contribute to your website's SEO.
It also brings more recommendations to your website. This way – you'll get a lot of connections with professional bloggers.
Above all, effective guest posting strategies will make your brand known.
We agree that it is a time-consuming process and needs a lot of unswerving effort, but the results are worth the effort you put into it.
FAQs
1. Can You List the Pros and Cons of Guest Posting?
The pros and cons of guest posting are as follows:
Pros
Your brand visibility will increase
You will get more followers
Your online and offline network will expand
You will be able to get quality backlinks
Your organic traffic will increase
You will see your website's domain authority improve
Cons
It requires a lot of time for you do proper research
Guest posting is no easy job
You will not see results instantly
2. Why is the DA of the Site Necessary for Guest Posting?
DA or Domain Authority is a method to guage the reliability and quality of a website. Usually, it is measured on a scale of 1 to 100 with 100 being the highest. If your website's DA is higher, it will be considered a credible and high-quality website.
Guest posting on sites with high DA score can get you better backlinks and more visibility. It will boost your overall SEO efforts.
3. Are Guest Postings Good for SEO?
Undoubtedly yes! Guest posting can be good for SEO (and your more comprehensive marketing strategy) because it will help you get the brand exposure you need. It will also be an excellent opportunity to get new audiences and backlinks. You establish credibility with the readers, influencers, and Google when you display your skills and get links with respected sites.