Creating location-specific content is a crucial aspect of any digital marketing strategy. With the increased competition for online visibility, it is essential for businesses to tailor their marketing efforts to their target market's location-based interests and preferences. By doing so, you can effectively reach your audience, build brand awareness, and drive conversions.

To create location-specific content, you need to understand your target market's interests and preferences. This means researching the specific attractions and activities in the area, identifying local trends, and using relevant keywords. Incorporating local images and videos can also make your content more engaging and relatable to your audience.

Using local keywords and place names in your content can substantially increase your visibility in search engines. By doing this, you can reach local customers who are actively searching for businesses like yours. Your website's content will appear higher in search engine results, and potential customers are more likely to click through to your site.

At the end of the day, creating location-specific content is essential for businesses to stand out from their competitors, build a local presence, and drive conversions. By following these tips, you can effectively reach your target audience, build brand awareness, and drive more sales.
Importance of Creating Location-Specific Content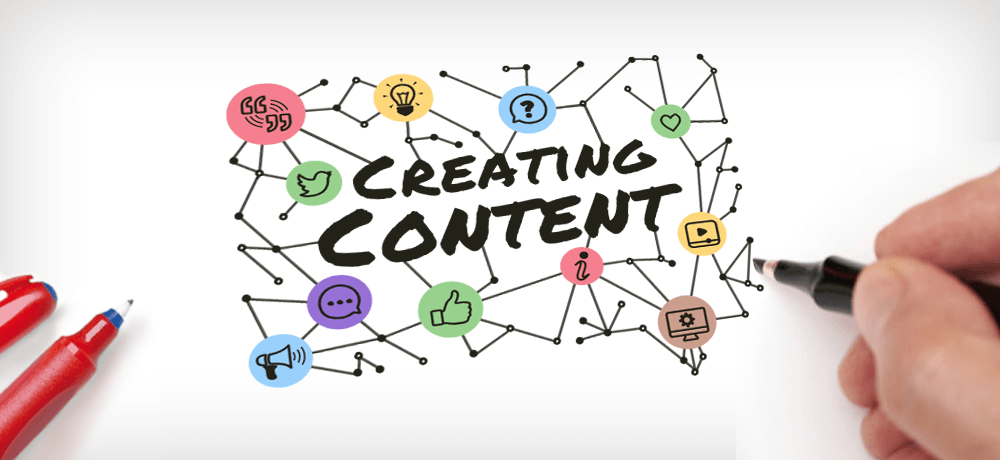 Creating location specific content is important for two reasons. First, it allows you to target your audience more effectively. If you write content that is relevant to your audience, they are more likely to visit your website and engage with your content. This increases your chances of converting leads into customers.

Second, if you create content that is specific to your location, you can create a more immersive experience for your visitors. This means that they will feel like they are actually in the location you are discussing. This can help you to increase brand awareness and drive more traffic to your website.
Definition of Location-Specific Content
Location-specific content is content that is optimized for a specific location (such as a city, county, or region). This type of content is important because it helps the user find what they're looking for faster. It can also help increase the user's engagement with the site.

When you create location-specific content, you need to consider the following:

-What topics are relevant to the location?
-What topics are popular in the area?
-What are the local trends?
-What are the local sensitivities?
-What are the local preferences?
-What are the local interests?
-What are the local challenges?

Once you've determined the topics that are relevant to the location, you need to decide which ones to cover. You can cover the topics that are popular in the area, or you can cover the topics that are relevant to the local challenges.
A Brief Discussion of How Location-Based Targeting can be Beneficial to Businesses
Location-based targeting has emerged as an important strategy in the world of digital marketing. Not only does it improve audience engagement, but it also allows businesses to personalize their content and marketing efforts, resulting in better user satisfaction and stronger brand loyalty.

By leveraging location-based targeting, businesses can create highly localized and effective marketing campaigns.
For example, by targeting potential customers based on their location, businesses can tailor their content to appeal to the interests and preferences of a specific audience. Moreover, by hyper-localizing their content, businesses can tailor their marketing efforts to different regions, ensuring that their messages are relevant and resonate well with their potential consumers.

Furthermore, location-based targeting allows businesses to reach a larger audience base, both locally and regionally. By implementing regional content, businesses can increase the scope of their marketing efforts, which in turn, gives them the ability to reach out to a wider audience base.
Ultimately, by embracing location-based targeting strategies, businesses can broaden their target audience and engage with their customers in a more personal and intimate way. As a result, audiences will be more receptive to the messages conveyed by a business, resulting in better user engagement and higher conversion rates.

Although location-based targeting presents a number of challenges and hurdles, it is proving to be a valuable tool for businesses looking to create personalized and effective marketing campaigns. By embracing the changing dynamics of digital marketing, businesses can embrace a transformative and paradigm-shifting marketing approach, and enhance their campaigns and marketing efforts, while boosting their ROI.

So, what say you?
Are you ready to embrace the power of location-based targeting, and revolutionize your marketing campaigns?

This concludes our short take on the concept of location-based targeting. Remember, the devil is in the details, so before implementing any location-based strategies, do your research and ensure they are aligned with your overall business goals. And there you have it – short and sweet!
So, until next time, stay safe, stay savvy, and stay remarkable!
Conducting Local Keyword Research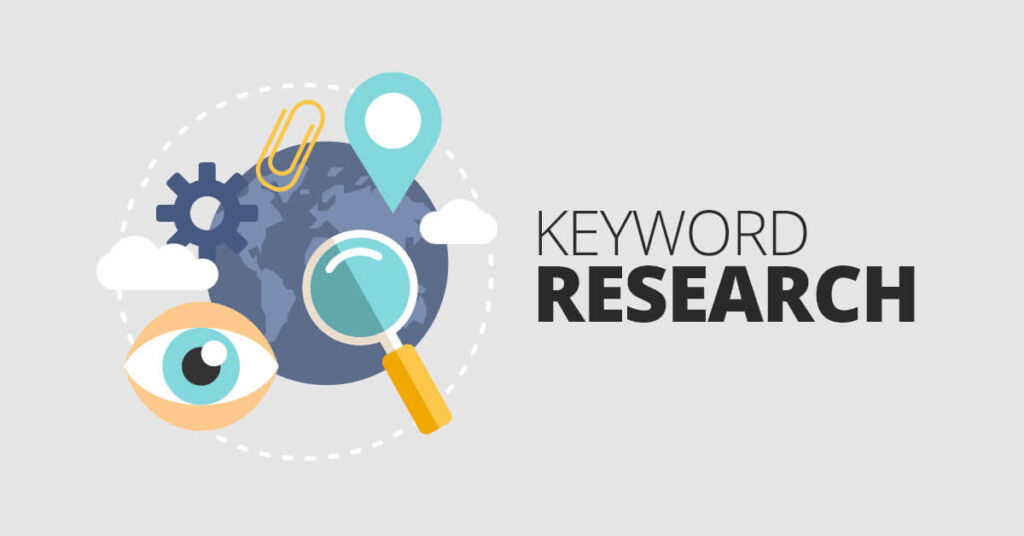 When creating local content or targeted marketing, you want to reach the most relevant audience possible. This generally means creating content that is relevant to a specific geographic area or a specific group of customers.

Local keywords are keywords that include a local modifier, such as a city name, zip code, or company name. One example of a local keyword is Portland restaurants. Another is Portland real estate agents.

Since local-modifier keywords may only contain city or state names, city or state-level keyword research is essential. To conduct keyword research, Google Keyword Planner is a good starting point. Enter your location in the United States or Canada, and then enter your target keywords.

As you craft local content, be sure to include these local modifier keywords in your content or in the title of your content. Google has an algorithm in place to reward content that includes relevant local-modifier keywords.
Overview of the Keyword Research Process for Local SEO
Businesses enter a local search by mapping out customer behavior, developing campaigns around specific locations, and targeting the most targeted buyer persona while not forgetting the importance of engaging small, medium, and large businesses.

Businesses especially eCommerce websites must undertake a thorough keyword research process to fully understand the intent behind geographic queries. It must be carried out not just for one city but for several cities sometimes as many as 25 in one go so that comprehensive reports can be generated.

Businesses must carry out keyword research based on the current scenario first focusing on search volume in their current cities, and then gradually expanding to other areas.
Importance of Choosing the Right Keywords for Location-Based Targeting
The advent of location-based targeting has opened up a whole new world of opportunity and engagement for marketers. No longer are we restricted to blanket campaigns across our entire targeted audience pool, we can instead focus on delivering highly tailored, location-based campaigns that will truly resonate with the intended audience. However, in order to truly harness the power of location-based targeting, marketers must first consider the importance of choosing the right keywords for location-based targeting.

When targeting a regional audience, marketers must first identify and understand the unique local influences and trends that will resonate with the specific audience. For example, while the overall demographic of an urban area may be relatively homogenous, each neighborhood within that urban core may have its own unique demographic profile. Therefore, before launching a location-based campaign, marketers must first identify the keywords that resonate with their unique local demographics. These keywords should be incorporated into the campaign to pinpoint the core audience and boost campaign performance.

Building customer personas and conducting thorough market research are key steps in crafting the right marketing strategy. By identifying the unique local trends, demographics, and interests of the target audience, marketers will be better equipped to implement successful location-based marketing strategies that will drive meaningful engagement with the audience.
Tools to help with Local Keyword Research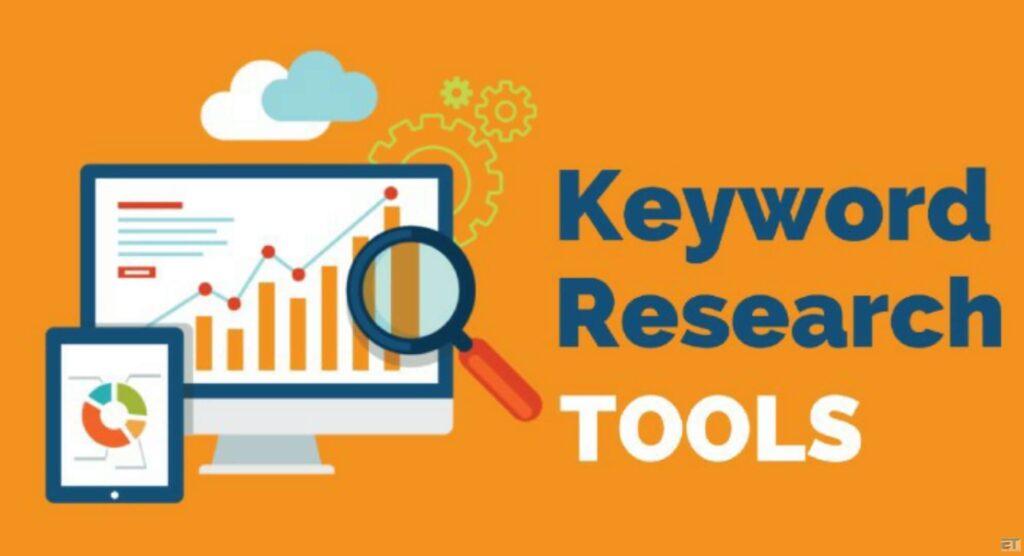 Let's consider a fictional clothing store called PURPLE BANANAS (PB for short). The PB team is looking to expand their customer base and decides that investing in local SEO is a game-changer for their marketing strategy. After analyzing their target demographic, they decide that their ideal customer base is 20-something female millennials, who live in a suburb of a major city. To execute their SEO strategy, they first need to conduct thorough keyword research, to develop a list of keywords that align with their target market and resonate with their target audience.

Using free tools like Google Trends, Keyword Planner, KWFinder, and Keyword Shitter, PB can create a list of keywords that resonate with their target demographic and reflect their location. For instance, PB might discover that nearby suburban neighborhoods are interested in trendy activewear, as well as organic skincare brands. By including these keywords in their content, they can attract their ideal customer base and expand their reach.

Keywords are a critical component of local SEO and can help you effectively engage with your audience. By including relevant keywords in your regional SEO strategy, you can develop localized content that resonates with local audiences and provides truly immersive user experiences.
Creating Location-Specific Landing Pages
Companies that develop marketing, advertising, and promotional campaigns need to coordinate their efforts as much as possible to maximize the impact of each.

Companies that do this well, however, can maximize reach and visibility. A key ingredient to having the biggest impact is _knowing_ where your potential customers are.

The research company Acxiom found that 90% of consumers use search engines to find local businesses. This means that businesses with physical locations need to make sure their marketing content optimizes for local search to help customers locate their locations.

Also, as mobile use has grown, people expect to be able to access information no matter where they are. Businesses that provide location-specific content and services will have an advantage over organizations that don't.
Overview of the Purpose and Benefits of Landing Pages
A landing page is an HTML or web page in other languages that appears in response to clicking on a search engine-optimized search result or an online advertisement. Essentially a landing page is a dedicated web page or a set of pages on a website, created solely for the purpose of marketing or educating visitors about a product or service.

Landing pages offer marketers a wide variety of tools to capture lead information. You can use landing pages to collect leads via a phone number, contact form, or newsletter subscription, for example.

One of the strongest benefits of landing pages is their ability to rank for specific keywords thanks to the targeted, location-specific content included on them. This helps businesses increase visibility for specific geographies and filter out their competition.

Landing pages, when paired with proper search engine optimization and content marketing, can effectively target a specific audience. These landing pages can then be paired with tremendously effective online advertising campaigns such as Google AdWords, Bing Ads, and LinkedIn Ads.

By using landing pages, your search engine marketing (SEM) campaign can be highly targeted, specific, and measurable. This decreases the chances of budget wasted on unqualified visitors.

A landing page can also help your website improve its SEO rankings by generating more links to it. Landing pages are often linked to through back-links, which help websites increase their domain authority.
How to Create Landing Pages that are Optimized for Location-Specific Targeting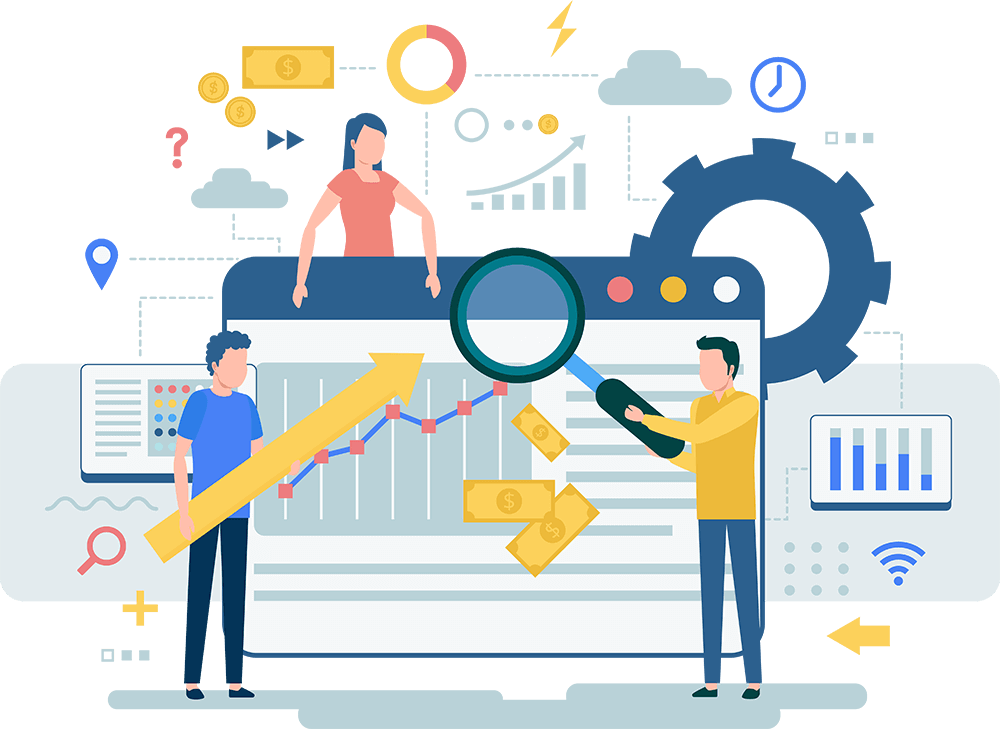 With location-based audience targeting becoming increasingly popular, forward-thinking marketers are recognizing the game-changing potential of hyperlocal content. From targeted social media posts to localized landing pages, this innovative approach lets you celebrate what makes your local community unique while capturing the attention of potential new customers.

When it comes to creating content that appeals to a particular audience, it's important to tailor your message appropriately. For instance, if your aim is to attract tourists, your content should be entertaining and lighthearted; if, however, you hope to attract locally-based customers, your content should be tangible and relevant to their lifestyle. This could include posts highlighting local restaurants and attractions, or blog posts related to local events.

By including geographic-specific content such as local landmarks and local attractions in your marketing campaign, you can increase your brand's visibility among your target audience. Creating landing pages that cater to local customers is another effective tactic to boost conversions. By optimizing your landing pages for location-specific queries, you can drive relevant traffic to your website and achieve better search engine rankings.

The essence of good marketing lies in the ability to empathize with your audience and understand their unique needs. By being mindful of your audience's location, you can craft more compelling content and capture their attention like never before. So embrace the power of local content, and build an unforgettable brand experience for your audience.

About the University of New Haven: Based in Connecticut, the University of New Haven is a private, nonprofit institution offering a comprehensive liberal arts education. The University is committed to preparing students for lifelong learning and success through interdisciplinary studies, real-world experiences, and a global perspective. For more information, please visit newhaven.edu.
Best Practices for Designing Effective Landing Pages
Landing pages are an underappreciated pillar of digital marketing, and the ascendancy of location-based marketing and audience targeting has heightened their significance. Location-specific content can be a powerful tool in nurturing regional loyalty, as it caters to the unique interests and needs of each unique audience. Marketers must design creative, engaging landing pages, which deliver an intuitive user experience and facilitate maximum conversions. They must also utilize hyperlocal targeting, geographic segmentation, and targeted advertising to increase the likelihood of successful conversions. As such, embracing this pivotal aspect of digital marketing is imperative in optimizing your conversion rates and boosting your ROI.

Begin your journey into the realm of location-based marketing by gathering vital information about your target consumer. Geotargeting is a powerful advertising technique, which allows marketers to target audiences based on their respective locations. Utilize hyperlocal targeting to target the consumers within your immediate vicinity, providing them with a highly customized user experience. Segment your audience into geographical regions, and tailor your content to suit the distinctive characteristics of each specific area. Captivating local SEO and customized landing pages can further maximize the conversion rate of your campaign, providing your audience with an intuitive and engaging experience.

The emergence of location-based marketing and audience targeting has revitalized the digital marketing landscape, giving rise to a vast array of innovative techniques. The advent of hyperlocal targeting has allowed marketers to target consumers on a local scale, fostering a newfound sense of locality and fostering regional loyalty. With the power of location-based marketing, advertisers can now create comprehensive and captivating campaigns, which deliver a truly personalized and immersive user experience.
Incorporating Local SEO Best Practices
Local SEO is the optimization of your website, business listings, and other related content to increase the rankings of your presence in local search results.

When you include geotargeting, you target users based on their physical location. This strategy helps direct visitors from the regions in which you operate or within your website.

Many website practitioners make the mistake of neglecting SEO entirely or choosing to focus only on traditional, broad keywords. In fact, ignoring the search volume of local keywords could be detrimental to your traffic not just from geotargeting, but to SEO in general.

Local SEO requires a mix of tactics from developing a strong Internet presence to incorporating local keywords into your SEO strategy.

In order to up your Local SEO game, you should be focusing on the following areas:
Overview of the key factors that influence local search rankings

Your business's local rankings are affected by many factors, including your website, local content, local links, reviews, HTML markup, and the name of your business. Check our article outlines some of the key local factors you should consider to optimize search rankings for your location-specific business.
Importance of NAP (Name, Address, Phone Number) Consistency across Online Platforms
For multi-location businesses, it is imperative to have a consistent NAP across online platforms. When there is a mismatch in address, phone number, or name, search engines consider this as misleading and penalize you. Ensuring that your NAP information across all online channels is uniform and identical is one of the most important things you should do for your brand's online visibility.

When online users search for your business, your Google My Business listing is one of the primary results that will be visible. This listing is also crawled by search engines and is an indication that you have a valid business. Therefore, you must do everything in your power to keep the information listed on your Google My Business page consistent.

At present, Google My Business has four sections, namely Address, Phone, Website, and Hours. You need to keep your information consistent in each of these sections.

When adding or editing contact information, always keep the phone number consistent. Also, ensure that the website domain and URL are consistent.

Additionally, ensure that your business name and category are consistent across all channels.

Check out the in-depth blog on Why NAP Consistency is Important for Local Businesses
Best Practices for Obtaining Positive Online Reviews
When you are looking to obtain positive online reviews, it is important to adhere to certain best practices. The first step is to focus on building a strong relationship with your customers. This means providing them with excellent customer service and always being available to answer their questions. It is also important to provide your customers with timely updates about your product or service. You should also make it easy for them to leave a review.

The second best practice is to create compelling content. This means writing about your product in a way that is engaging and easy to read. You should also use images and videos to capture your customers' attention. Finally, make sure that your reviews are accurate and honest. If you can follow these guidelines, you will be able to obtain positive online reviews that will help your business grow.
Developing Content for Local Audiences
The rise of the digital age has fundamentally changed the way businesses operate, making it essential for brands to develop localized content in order to build meaningful relationships with their target audience. Localizing the content, you produce is crucial, as it helps drive more relevant traffic and conversions, thereby enhancing your engagement and boosting your ROI.

Location-specific content is tailored to the local market, reflecting cultural nuances, local customs, and linguistic nuances. It amplifies the authenticity and relevance of your brand, thereby establishing a strong sense of credibility with your consumers.

In order to effectively localize your content, you must first understand your target audience. Conduct extensive research into regional demographics, lifestyle, interests, and spending habits, in order to craft relevant and personalized content.

There are various techniques you can use to optimize your content for local audiences, such as creating a specific landing page for each region, tailoring your keywords to target different regions, and incorporating location-based strategies into your SEO campaigns.

As the digital world continues to evolve at breakneck speed, businesses must evolve with it, developing localized content to cater to the specific needs of their regional audiences. Transforming your marketing campaigns into hyperlocal endeavors is a daunting task, but with the right strategies, you can effectively boost your visibility and establish a meaningful connection with your local customers.
Overview of How to Create Content that Resonates with Local Audiences
Nowadays, businesses are increasingly recognizing the importance of creating localized content. By tailoring their messaging to appeal to the particular demographics and interests of their target consumers, these companies are courting customers better than ever. However, creating such content can seem like a daunting task, given the disparate cultures of different countries and regions.

Fortunately, location-based marketing (LBM) has emerged as a crucial tool that helps companies localize their content, ultimately resonating with their local audiences. This is made possible through the application of hyperlocal targeting, which helps companies identify and prioritize consumers based on their location, socio-economic status, and demographics. Moreover, relevance and localization play a pivotal role in ensuring that the content is crafted with the target audience's local needs in mind.

By bringing together such local insights with in-depth market data, companies can craft a compelling piece of content that speaks to the cultural nuances of the region. This will undoubtedly revolutionize the way businesses interact with their constituents and help propel them to greater heights.

By embracing localization, businesses can cultivate a loyal base of customers that will grow organically over time. Moreover, these loyal consumers will also become advocates for the business, helping to spread the word about their products and services in the local community.

With regional content at the forefront of their marketing strategy, businesses will not only forge lifelong connections with their customers but also create content that resonates with local audiences across the globe.
How to Tailor Content to Appeal to the Unique needs and Preferences of Local Audiences
With the global proliferation of social media, it's never been more important for companies to tailor their content to the unique needs and preferences of local audiences. Location-based marketing (LBMA) is quickly becoming the go-to strategy of choice for brands looking to appeal to regional audiences, representing a veritable paradigm shift in digital marketing. By tailoring content to regional sensibilities and catering to local audiences, LBMA serves as the cornerstone of a successful marketing strategy, allowing companies to achieve truly transformative growth. When executed effectively, LBMA has the power to reach new audiences, drive increased conversions and seamlessly adapt to local customs.

While the concept of LBMA is relatively new, it has already emerged as a key driver of digital transformation across industries. By harnessing the power of data and technology, LBMA allows companies to identify and respond to regional trends as soon as they emerge. This allows brands to seamlessly tailor their messages to match local attitudes and customs, improving their chances of resonating with target audiences.

While LBMA is undoubtedly a powerful proposition, it is crucial for companies to develop a comprehensive understanding of the local landscape before implementing their strategy. By conducting comprehensive market research and segmenting their target audiences, companies can tailor their content to effectively appeal to regional audiences. This will ensure their marketing efforts are tailored to resonate with local audiences, driving increased conversions and boosting brand visibility. By leveraging the power of technology, companies can also deploy local SEO strategies to increase brand visibility on the search engine results page.

LBMA represents a paradigm shift in digital marketing, allowing companies to craft their marketing strategy around the needs of regional audiences. By tailoring content to regional sensibilities and catering to local audiences, LBMA represents a powerful tool for companies looking to achieve truly transformative growth.
Researching your target market's location-based interests and preferences is crucial to identify relevant topics for your blog, as it allows you to tailor your content to the needs and preferences of your audience. In this blog post, we'll provide you with some step-by-step tips and tricks to effectively research your target market's location-based interests and preferences.

Step 1: Define your target market

Before you can conduct any research, you must first define your target market. Whom are you trying to reach with your blog? What are their demographics, interests, and preferences? Once you have a clear understanding of your target market, you can move on to the next step.

Step 2: Identify relevant locations

Once you know your target market, you'll need to research the locations where they reside, work, and spend their time. This might include specific cities, states, or regions, as well as cultural and community hubs where your target market congregates.

Step 3: Dig into location-based data

Using tools like Google Analytics and social media monitoring, start digging into data on your target market's location-based interests and preferences. Look at search trends, social media activity, and other relevant data points to get a better understanding of what topics are most relevant to your target market in specific locations.

Step 4: Create targeted content

Using the insights you gain from your research, you can tailor your content to the specific interests and preferences of your target market in each location. This might include blog posts, videos, infographics, and other content formats that resonate with your audience.

By following these steps, you can create content that is relevant, engaging, and valuable to your target market, no matter where they are located. Keep learning and innovating, and you'll be on your way to building a loyal and engaged audience!
Local Keywords and Place Names?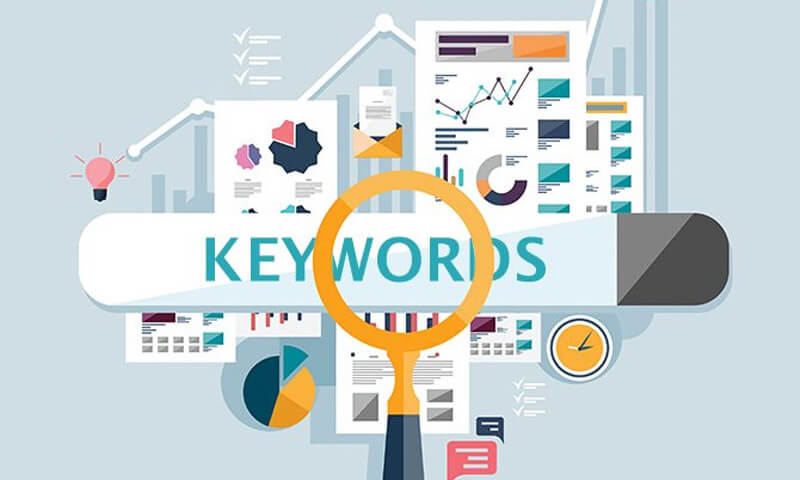 Using local keywords and place names in your content is a powerful way to boost your visibility in search engines. By focusing on local search terms, you can ensure that your website is more likely to appear on the first page of results for your target audience, which can help you attract more traffic, generate more leads, and ultimately boost your revenue.

To help you make the most of local keywords and place names in your content, here are a few key tips and useful information to keep in mind:

– Research your target audience: Before you start using local keywords and place names in your content, it's important to understand your target audience and what they're searching for. Use keyword research tools to identify the most popular search terms related to your business and location, and use this information to inform your content strategy.

– Optimize your content: Once you've identified your target keywords and place names, make sure to optimize your content accordingly. Include these terms in your page titles, meta descriptions, headings, and throughout your content to increase your visibility in search results.

– Be specific: When using local keywords and place names, it's important to be as specific as possible. Instead of just targeting broad terms like "New York City," focus on specific neighborhoods or landmarks in your area to attract more relevant traffic.

– Use local backlinks: Another effective way to boost your local visibility is to build backlinks from other local websites. Reach out to local businesses, organizations, and events in your area and ask if you can guest post on their website or event page.

– Monitor your results: It's important to keep track of your website's performance in search results and adjust your strategy accordingly. Use tools like Google Analytics to monitor your traffic and track which local keywords and place names are driving the most traffic to your website.

By following these tips and incorporating local keywords and place names into your content strategy, you can increase your visibility in search results, drive more targeted traffic to your website, and ultimately grow your business in your community.
Incorporate local images, videos, and other media to make your content more engaging and relatable.
FAQs
What is the difference between local SEO and traditional SEO?
Local SEO, also called geo-specific SEO, is a specific kind of SEO that focuses on rank, visibility, and traffic a function of where searchers are physically located. Local SEO focuses on businesses that have physical locations (like brick-and-mortar stores) and on searchers who are searching for a product or service within a geographic area.
In contrast to traditional SEO, local SEO doesn't include keywords. Instead, it relies on citations and reviews to help search engines determine where searchers are located. Local SEO also involves working with paid advertising, buying local listings, and optimizing maps & profiles. And search engines like Google have made it easier for businesses to achieve better local rankings through enhanced mobile-friendliness, local business profiles, and optimized local listings.
How important are online reviews for local SEO?
Reviews not only enhance the overall online reputation of a business but also help attract customers. Consumers take online reviews as indicators of quality. While it seems like online ratings are guides to what's good in real-world stores, plenty of poor businesses are making themselves heard on review sites like Yelp, TripAdvisor, and Yellow Pages. Google is taking online reviews seriously with authorship markup. If the metadata on your website shows your full name, then Google will better associate your reviews with those web pages.
What is the best way to optimize Google My Business listing?
Google My Business listings, also known as Google Places, help users find their business online. Optimizing your listing will help it appear higher in search results. The steps include:

1. Verify your account
To verify your account, go to https://www.google.com/business/ and log in with your Google account. After you log in, you'll have the option to verify your location.

2. Verify your business listing

Once the verification is complete, you should be asked to add or verify your business. If you don't do this, your listing will be unverified and you won't show up in search results.

3. Make edits
If you want to make edits, go to https://www.google.com/business/manager?hl=en.

4. Coordinate with Google My Business
You can get in touch with Google My Business directly if you need help with your listing. For more information, see Google business profile help or contact them

Can businesses still benefit from location-based targeting if they don't have a physical location?
Absolutely. With access to the Internet, physical stores can target customers in many ways, including in location-based advertising. They can also utilize social networks to promote their brand identity and online sales.
Small businesses that don't have brick-and-mortar locations can target local customers using geofencing coupons that allow customers to redeem offers that are valid only near the business. For example, a business can target local customers who use Amazon or TripAdvisor or who use Bing to search for businesses and give them offers to redeem only when they visit a physical location.
How long does it typically take to see results from local SEO efforts?
A properly executed local SEO campaign may take anything from several months to several years to see real results. The length of time it takes to see results depends on competition and search volume. The number of competing businesses in your service area and the cost per click (CPC) for your keyword will also have an impact on how long it may take to see results. It's important that you have an established track record of quality on all of your primary web properties before moving forward with a local SEO campaign.
Google's algorithms are so complex that they search engine's algorithms are constantly evolving, so search engines are now utilizing social media as a ranking signal. Search engines now look at social networking activity as an indication of popularity. A well-executed local SEO campaign may include local citations, link development, social media, and content marketing. All of these factors contribute to the overall reputation of your business on the Internet.