In today's fast-paced world, having a robust online presence is essential for any business to succeed. With more and more consumers relying on search engines to find local products and services, optimizing for local search results has become crucial. However, many businesses are struggling to increase their online visibility and attract new customers, without knowing how to optimize their local search results. This is where conducting a local SEO audit comes in – it is an essential step toward improving your online success. In this blog post, we will discuss why conducting a local SEO audit is crucial for your online success and how it can help you outrank your local competitors.
Many businesses are struggling to increase their online visibility and find new customers – but they don't know how to go about optimizing their local search results. Navigating the world of local SEO can be a challenge for any business, especially for those who are unfamiliar with the terminology and processes involved. It's essential for businesses to understand the basics of local SEO, as it can be one of the most effective ways to reach their target audience and increase sales.

One of the biggest challenges businesses face when optimizing their local search results is understanding the importance of local SEO. Local SEO is the process of optimizing your business website, content, and other online assets to ensure they appear in local search engine results pages. It is important to note that local SEO is different from traditional SEO, as it is focused on reaching a local audience rather than a global one. By optimizing for local search, businesses can target a specific audience and increase their visibility in their local area.

Another challenge businesses face is understanding the importance of their Google My Business (GMB) profile. GMB is a free tool provided by Google that allows businesses to manage their presence on Google Search and Maps. GMB profiles show up in local search results, so it's important to ensure your profile is up-to-date and optimized for local search. This includes adding photos, reviews, and other business information that will help your business stand out from the competition.

Conducting a local SEO audit is an essential step to take if you want to improve your online success – by examining your Google My Business profile, website optimization, local competitors, keyword research, citation analysis, backlink analysis, and mobile optimization, you'll have the data you need to make informed decisions. Once you have this data, you can begin to make changes to your local SEO strategy to ensure that you are reaching the right audience, improving your visibility, and driving more customers to your business.
Local SEO Audit Checklist: Key Points to Consider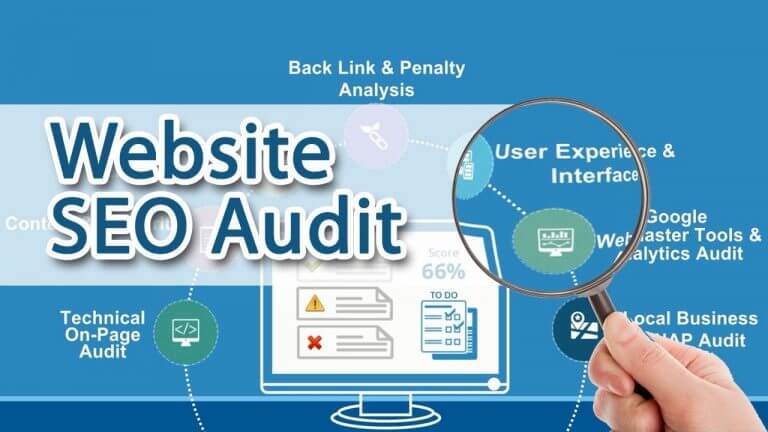 Every thriving business relies on its online presence. With more than 3 billion Google searches per day, it's no wonder that so many businesses are vying for the coveted top spot on Google's search results page. Unfortunately, despite the proliferation of online platforms, most businesses are still relying on outdated marketing techniques. Fortunately, you can rise above the competition with a holistic approach to local SEO. From website optimization to local competitor analysis, this comprehensive checklist will help you optimize your website and provide your customers with an optimal user experience.

Start with a Website Audit: ensure that your website is providing an optimal user experience at all times. Examine all aspects of your website, from your page layout and content organization to your loading speed and mobile optimization. Update outdated information, get rid of broken links, and ensure that your website has an easy-to-use interface.

Step up your Google My Business Game: optimizing your Google My Business listing is a crucial aspect of local SEO. Verify your business listing, claim your authorship, update your business information, and ensure that your listing is verified on mobile.

Spruce up your Local SEO Strategy: go the extra mile by researching your competitors' local SEO strategies. What keywords are they focusing on? How are they optimizing their websites for mobile? Which elements on their Google My Business listings are giving them an edge over you?

Conduct Comprehensive Keyword Research: with the right keywords, you can attract your target audience with ease. Conduct a thorough keyword analysis to identify the most popular search queries in your niche, and incorporate these keywords into your website copy and titles.

Analyze your Citations: an in-depth citation analysis will help you identify your top local competitors. Where are your competitors getting the most citations? Are there any missing citations that you can take advantage of?

Conduct a thorough Backlink Analysis: backlinks play an important role in your local SEO strategy. Analyze your backlink profile to identify any backlinks that may be hurting your SEO efforts, and seek out opportunities to secure links from reputable websites.

Plan your Mobile SEO Strategy: as mobile use continues to increase, it's essential to ensure that your website provides a user-friendly experience on all platforms. Optimize your website for mobile devices, and ensure that your pages load quickly on all platforms.

Optimize your Pages for Local Keywords: a well-organized local SEO strategy will help you achieve success in your local market. Research common local keywords and incorporate them into your website copy.

Embrace the Local SEO Revolution: with a comprehensive local SEO strategy in place, you can rise above your competition and strengthen your position in the search rankings. By investing in a holistic approach to local SEO, you'll pave the way for online success.

And there you have it, a comprehensive Free local SEO audit checklist that will guide your SEO strategy into the digital age. By optimizing your website and embracing this holistic approach, you'll create a winning strategy that will bring your business to new heights.
Local SEO Audit Tool to Grow Your Business Locally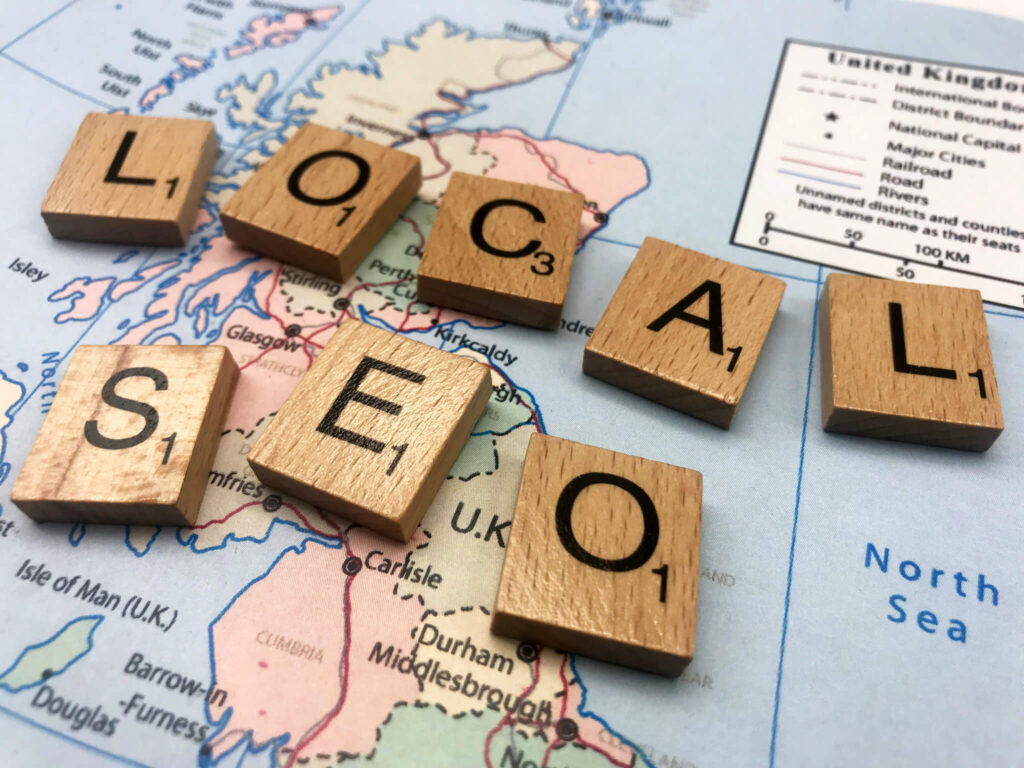 For many local businesses, optimizing their online presence is the ultimate challenge. The online realm has become increasingly competitive, and businesses must ensure that they are visible, accessible, and appealing to their target audience. And what better way to accomplish this than by embracing the digital age?

As technology continues to evolve at breakneck speed, the online landscape continues to evolve with it. Digitalization is revolutionizing the way we conduct our everyday lives, from online shopping to working from home to socializing with friends and family on social media. As the world becomes more connected with mobile devices and the internet, businesses must ensure that they are easily accessible to potential customers.

One of the most effective ways to achieve this is to optimize for local search. By ensuring your business is optimized at the local level, you can significantly increase your visibility to potential customers. The first step to improving your local search presence is to conduct an audit of your online presence. When it comes to local SEO, even the smallest of details can have a profound effect on your search results and rankings.

There are numerous tools available online that can help you conduct an effective audit. For instance, the SEO Audit Tool for Google My Business, by Page Traffic, provides a comprehensive breakdown of areas where you can improve your local search presence. Using the tool, you can analyze your business' on-page SEO, citation analysis, backlink analysis, mobile optimization, and keyword research, as well as monitor your competitors' performances.

The online world is becoming increasingly competitive, and businesses can no longer afford to overlook the importance of local search. Investing in an effective local SEO audit tool not only provides valuable insights into your ranking and performance but also equips you with the knowledge needed to rank higher on Google and drive conversions.

So go ahead, embrace the digital age, and harness the power of local SEO!