The internet is an ever-expanding universe of information and advancement. Users can find that the answers they seek are just a click away. Every year new websites and platforms loaded with features are launched. But in the competition, the popularity of some giant platforms remains unmatched.
Even with millions of websites live on the internet, users stick to their usual ones. This means that just owning a website isn't enough. Even if you do reach the top results, it is another story to get people loyal to someone else's website to visit yours.
Most-Visited Websites In USA In 2023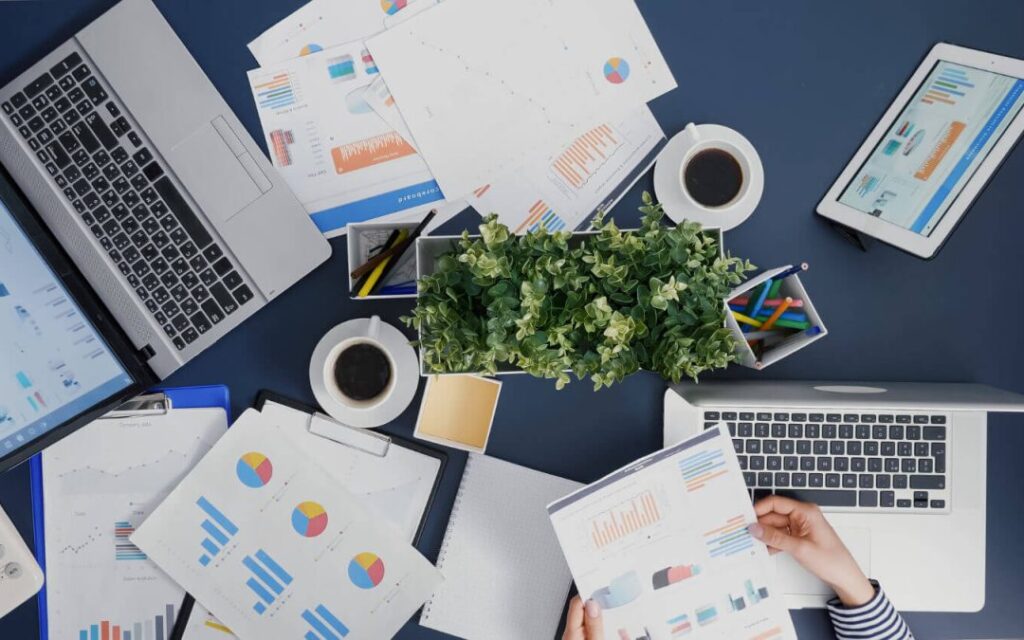 You know you have landed on an in-demand website's page when you do. It could be a friend's recommendation or something on social media. Even if you are unaware of a website being in-demand, if you visit it regularly, it is very in-demand.
According to Statista, in 2012, only 75% of individuals had access to the world wide web. Currently, the figure has increased up to 92%. And among these users, the US is the biggest online market, with about 307.2 million internet users penetrating the internet. This blog will give you a detailed list of the top visited websites in America, along with their features and reasons why they are so popular.
#1 Google.com
Google is the most popular search engine in the world. Statista claims from an initial survey that 1,953 users consider it one of the world's top five tech giants. Around 80% of internet users use Google every day. Also, it dominates 90% of the mobile and smartphone search market in the US since most US devices feature Google as their default search engine.
Google is the go-to platform for seeking answers to questions. Its sub-products – Gmail, Google Drive, et cetera – have helped it move beyond the confines of being just a search engine and becoming the ultimate cloud giant.
#2 YouTube
With over 2.6 billion users worldwide, YouTube is the biggest video-sharing platform in the world. Many internet users in the USA use this platform even today to create content and gain subscriptions and revenues. Approximately 203.80 million YouTube users are from the USA. However, YouTube usage has seen a decline in popularity with the rise of Instagram and TikTok, but it still functions as an old-is-gold platform for teachers and DIY tutorials.
#3 Facebook
Despite facing a lot of controversies in 2022, Facebook remains a popular platform among US internet users. It has approximately 2.96 billion active users, of which 179.65 million are from the US, boasting a market value of 750 billion dollars. With the modern era of virtual reality, digital marketing, online marketplaces, and the inception of the Metaverse, Facebook has become an important, irreplaceable part of our lives.
#4 Reddit
The forum-styled social discussion platform is popular among teenagers in the US. The users can interact with people easily in discussion forums or comment threads, also known as subreddits. You can find almost every topic on this website. However, the most popular one is AMA (ask me anything), where prominent figures or celebrities start a thread for a full-fledged discussion. According to a survey, Reddit's reach declines with the increase in users' age. 36% of Reddit users in the US are aged 18-29 years old meanwhile, 22% of users range from 30-49 years old. The older you grow, the less likely you are to use this platform.
#5 Amazon
The US is the largest user base of Amazon. Amazon is the go-to marketplace for most adults in the country since it has a wide variety of product categories, good customer service, and is overall authentic. The eCommerce website dominates its competitors by having gained 44.9% of market sales. By the end of 2025, this platform is expected to make more progress and reach a value of $59 billion.
Users can buy a product at a competitive price after checking the reviews of older buyers. Most people even start their product searches directly on this website and look up product options, features, prices, and discounts. Amazon has become a hub for online shopping, allowing customers to explore and make the best possible decision. Amazon has also introduced entertainment subscription services like "Amazon Prime" and "Kindle."
It's not just about shopping anymore.
#6 Yahoo.com
Yahoo, to the surprise of many, is still in the picture. Like Google, it provides many other services such as Yahoo! Mail, HuffPost, et cetera. In August 2020, about 53% of traffic generated on this website came from the United States. Yahoo! is not the internet powerhouse it once was before, but it is still a lucrative amalgam of offerings for those looking for alternatives.
#7 Twitter
After Elon Musk acquired Twitter in 2022, the social media platform garnered more attention among US citizens. Every one out of five Americans uses Twitter to catch up with the news, share their opinions, or organize protests and campaigns. According to a survey, around 23% of adults in the US use Twitter. The Twitterati bandwagon is increasing by the day.
#8 Wikipedia.org
This people-made encyclopedia on the internet garners a surprising majority of visits from the US. Although Wikipedia also offers information in other languages, English Wikipedia generates six times more views than other languages. According to a survey, 36% of American adults use Wikipedia to search for information. It is one of the most heavily searched websites worldwide, generating six times more traffic than its competitors.
#9 Asurascans.com
Asurascans.com is a digital reading platform containing various manga, manhuas, and eBooks. About 25.96% of visitors on the website are from the US, their age group being 18-24 years old. Asurascans generates 16,032 visits every day. Although there are many other websites to read, Asurascans.com has a shorter page load time and almost every type of literature for its visitors.
#10 Taboola.com
Taboola is a content discovery platform that was made to connect people to recommendations and digital media tools that provide personalization and success to their ventures. This public advertising platform has garnered 450 billion recommendations and a monthly revenue of $1.4 billion, reaching almost half of the web surfers in the world. The company serves around 48,903 companies, most of which belong to the US.
#11 Could Be You!
After analyzing the top visited websites in America, it is evident that users frequent websites that offer the best services and are user-friendly. Providing the user with precise information and easy solutions will empower them to visit again and bring in more users.
Looking to build a website of your own? Our services at Dallas SEO Pros can help you make an optimized website that reaches your potential audience. Take the first step of your journey and contact us today.